Feelin' Fringy With Benefits
I don't know about you, but I am hella over the moon about some chicks with a kick ass fringe!  As far back as I can remember (kitchen haircuts in 1986) I have always had a fringe, and to be quite honest  I just don't know what I would do with out it!  It completes me and has became apart of my personality.  I really can switch it up and create a completely different look to make it appear much more heavier,  side swept, or a curtain fringe.  I like options!
If you have ever contemplated on walking into the salon and demanding your stylist to give you a fringe, there are a few things you should consider before hand.  First off,  do you have any sort of cowlicks that may put a hinder on your bang bangs?  Cowlicks can can be cute with a fringe or they can be an absolute Pain in the ARSE!  Please consult with your stylist (whom you trust with your confidence) about any major change regarding bangs, AKA Fringe.
Taylor Swift stepped out at the Billboards 2019 with the perfect soft blonde fringe, which is giving us all the laidback summer vibes we need.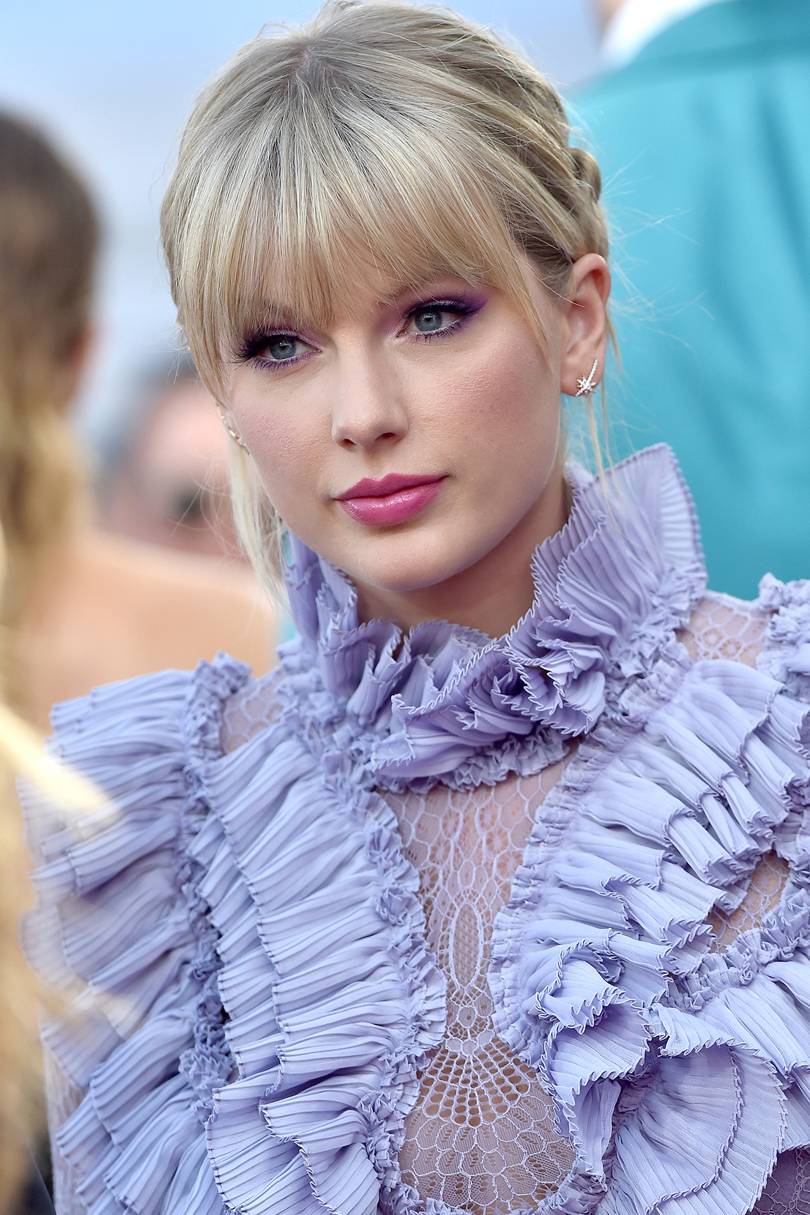 Could this super sharp bob and full-bodied fringe mark the end of hair experimentation for Rumer Willis? We doubt it, but her deep mahogany crop at this year's SAG Awards is still a shining moment.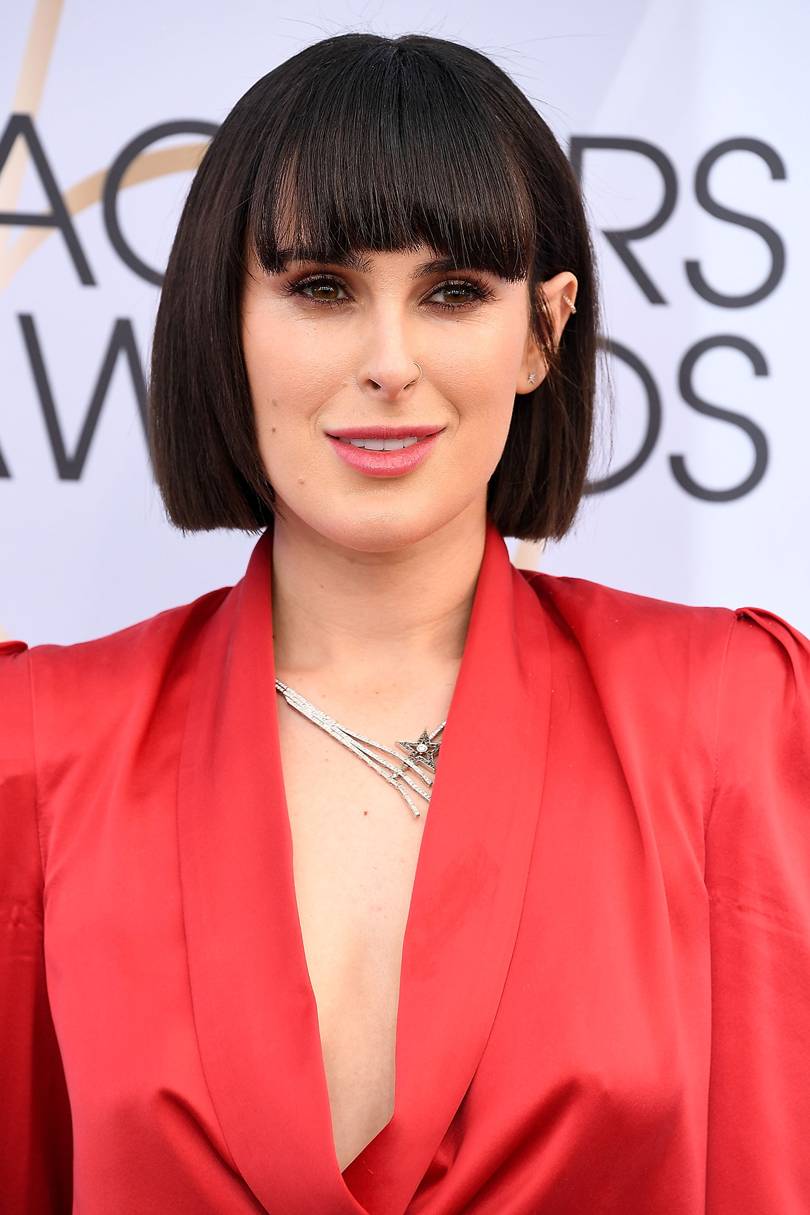 The sleek side sweep might just be the defining fringe of the decade gracing every red carpet and glam evening event. Better yet, it doesn't even require a chop – simply tuck behind the ears.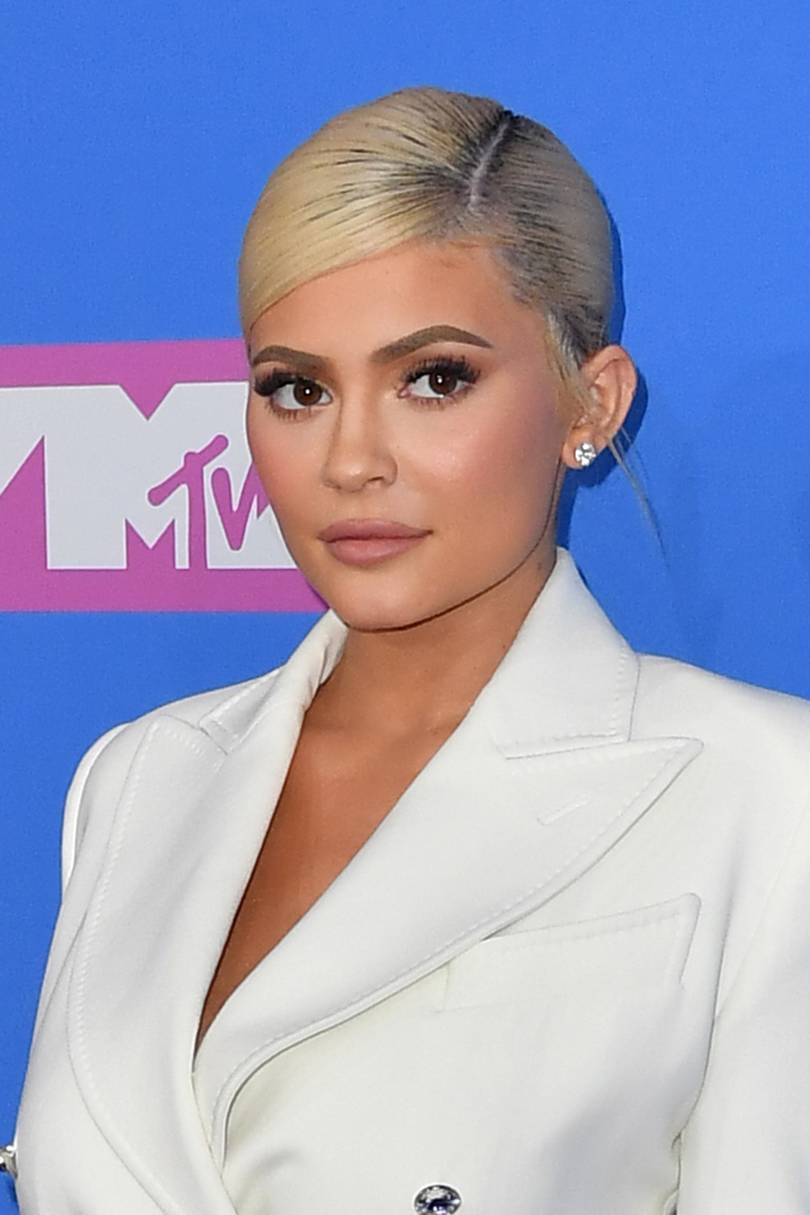 One of the most recognisable hairstyles in the world, Anna Wintour's fringe and blunt bob combo are as iconic as it gets. Anna is said to have a strict one-month trim appointment to maintain such structure, and during Fashion Month she has twice-a-day blowdries because she's Anna Wintour, k?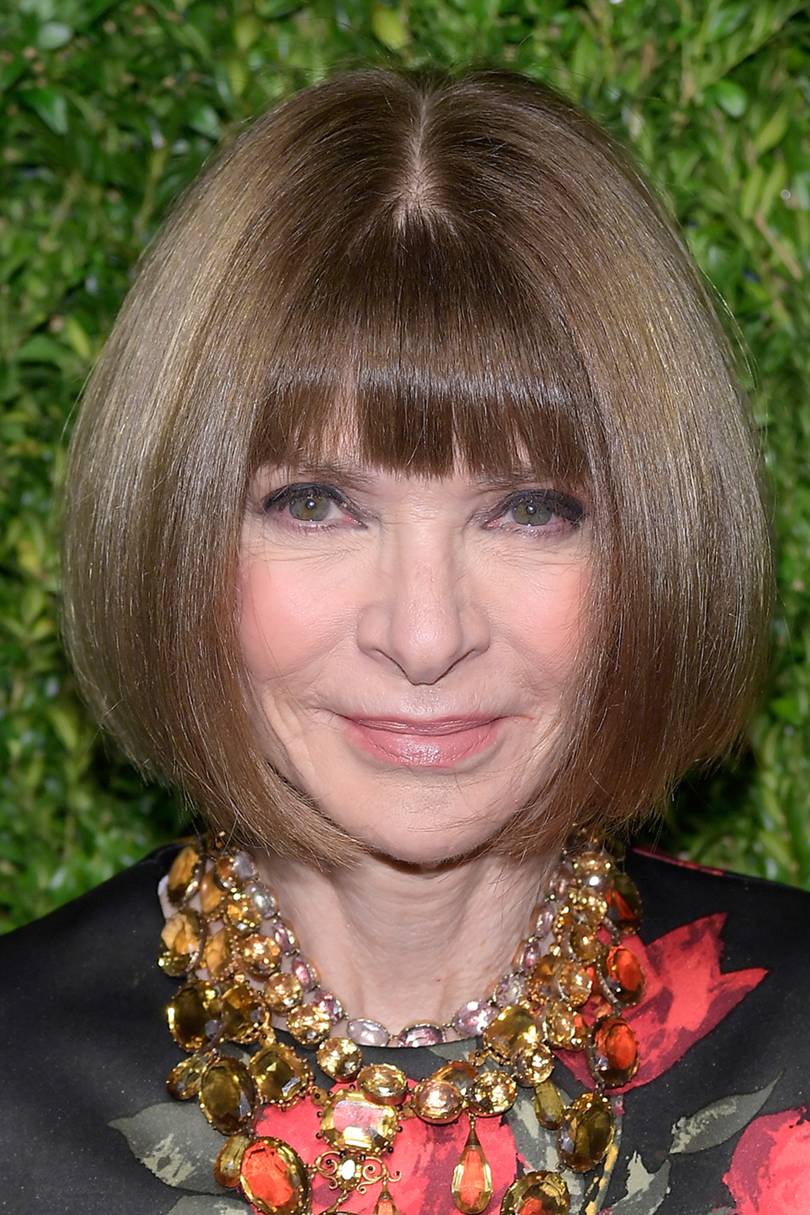 J-Lo just made the grown out fringe THE chicest hairstyle of Autumn. Flattering, easy to maintain and effortlessly chic, we are living for this lewk.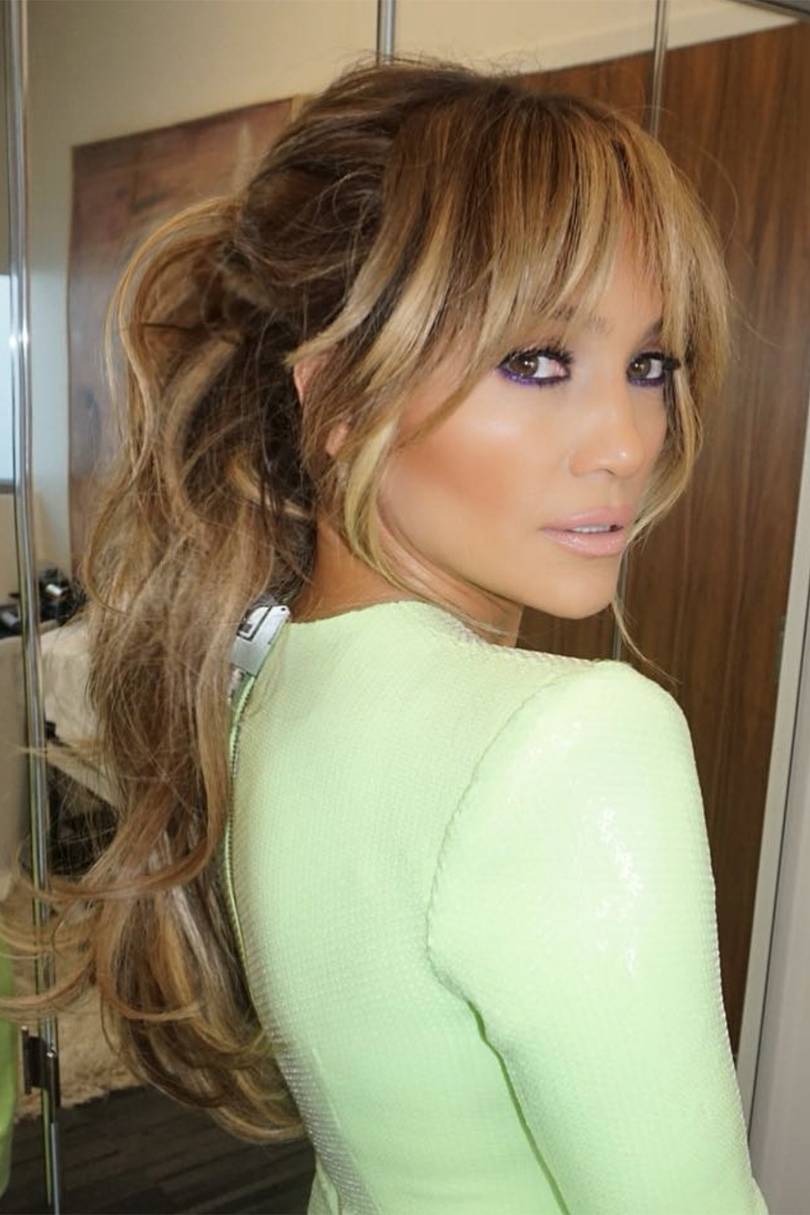 @CHRISAPPLETON1 / INSTAGRAM
Pinterest is one of our favourite sources of hair inspo so when a particular style has a 600 per cent increase in searches, we're already into it. The latest trend to sweep the site? 'Curtain fringes', which are inspired by the 60s and 70s Brigitte Bardot-esque fringe that's a little bit dishevelled and a hell of a lot chic. The soft fringe, as rocked by Alexa Chung, is so soft that it flatters the face perfectly. Pass the scissors…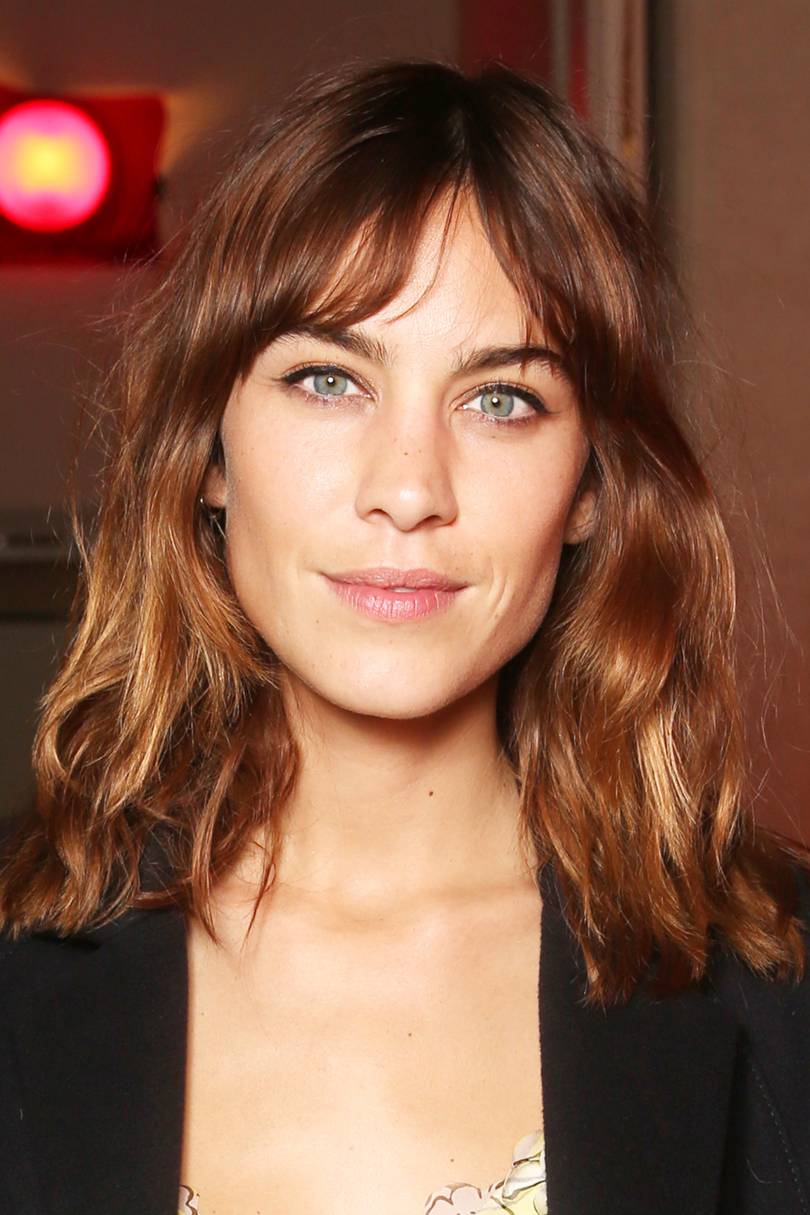 via: SHUTTERSTOCK
Thought 90s strands had been banished? Think again. Vanessa Hudgens just proved the slick hairstyle is officially back in fashion with her latest Instagram post. We're into it.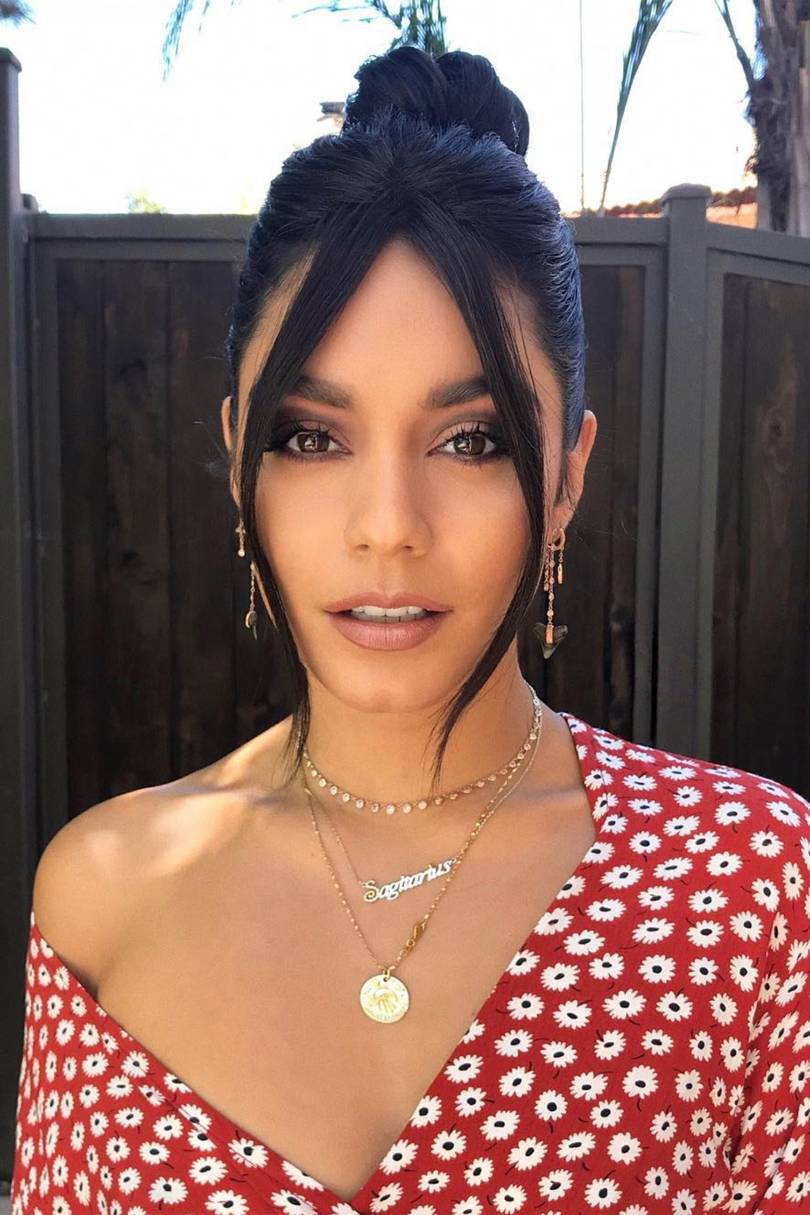 Charlie XCX totally transformed her entire look by swapping her long tumbling waves for a sleek lob and a choppy fringe.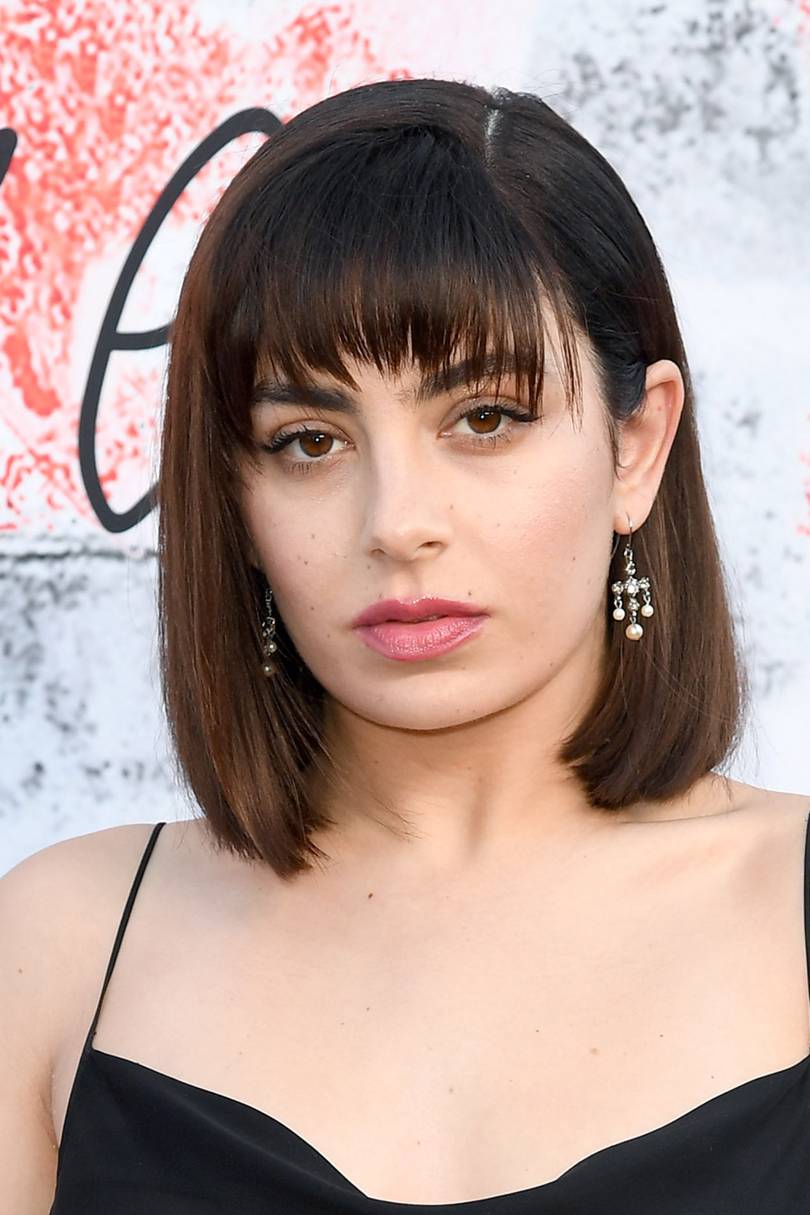 GETTY IMAGES
Em Rata, queen of Instagram seduction, treated us to some sultry shots of her new choppy fringe and soft waves as she modelled them in France.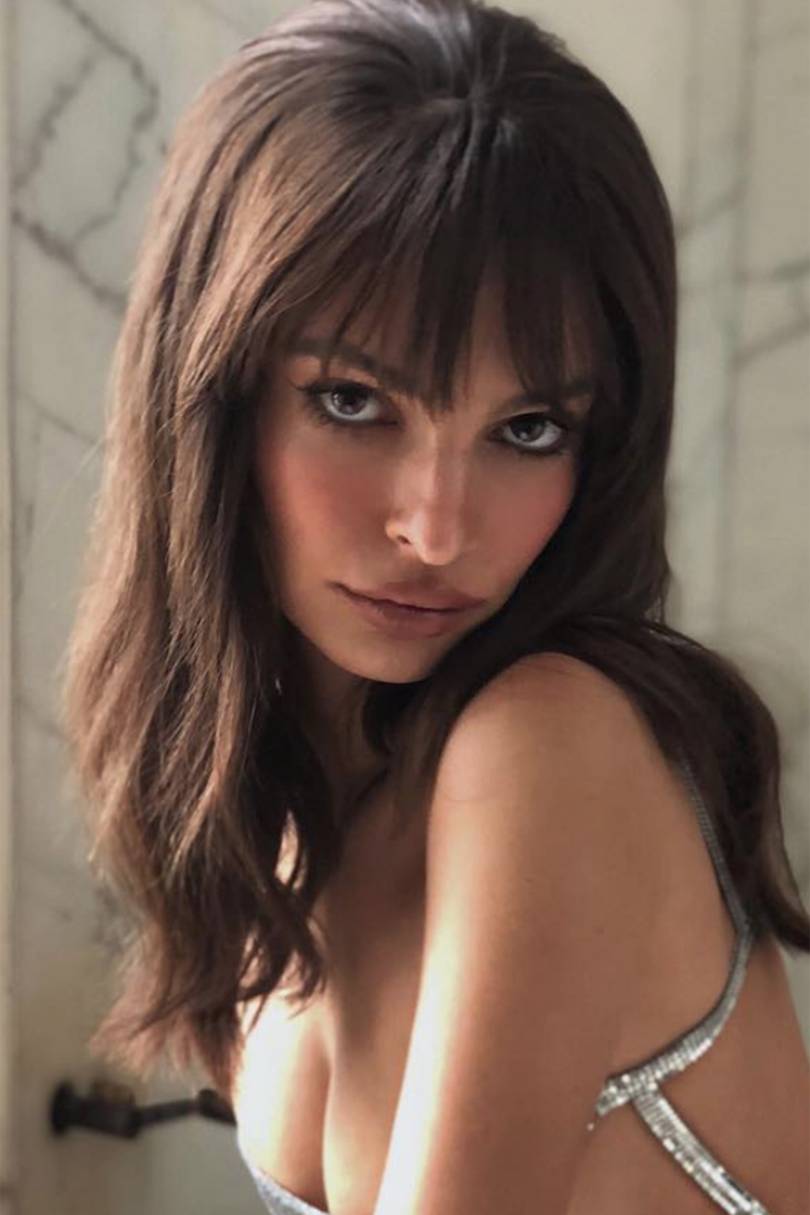 @EMRATA / INSTAGRAM
Mila Kunis stepped out on the red carpet at MGM Grand Garden Arena in Las Vegas for the Billboard Awards with brow skimming bangs and we are living for her new look. Offset with smokey eyes and textured waves, the entire look was Gothic chic.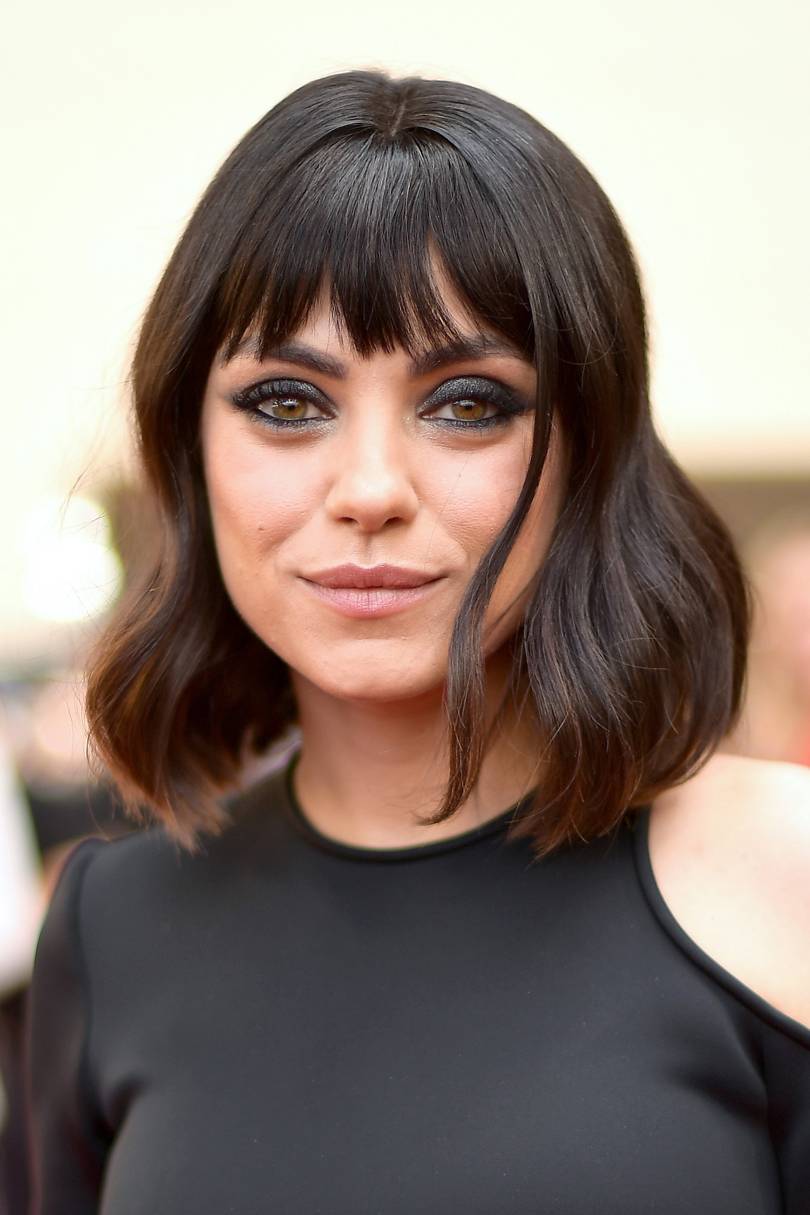 GETTY IMAGES
Maya Jama is absolutely killing it right now. From her chic sartorial choices, to this trendy new hairstyle, she's our current girl crush. Super sleek and super chic, this look totally works for Maya.
@MAYAJAMA / INSTAGRAM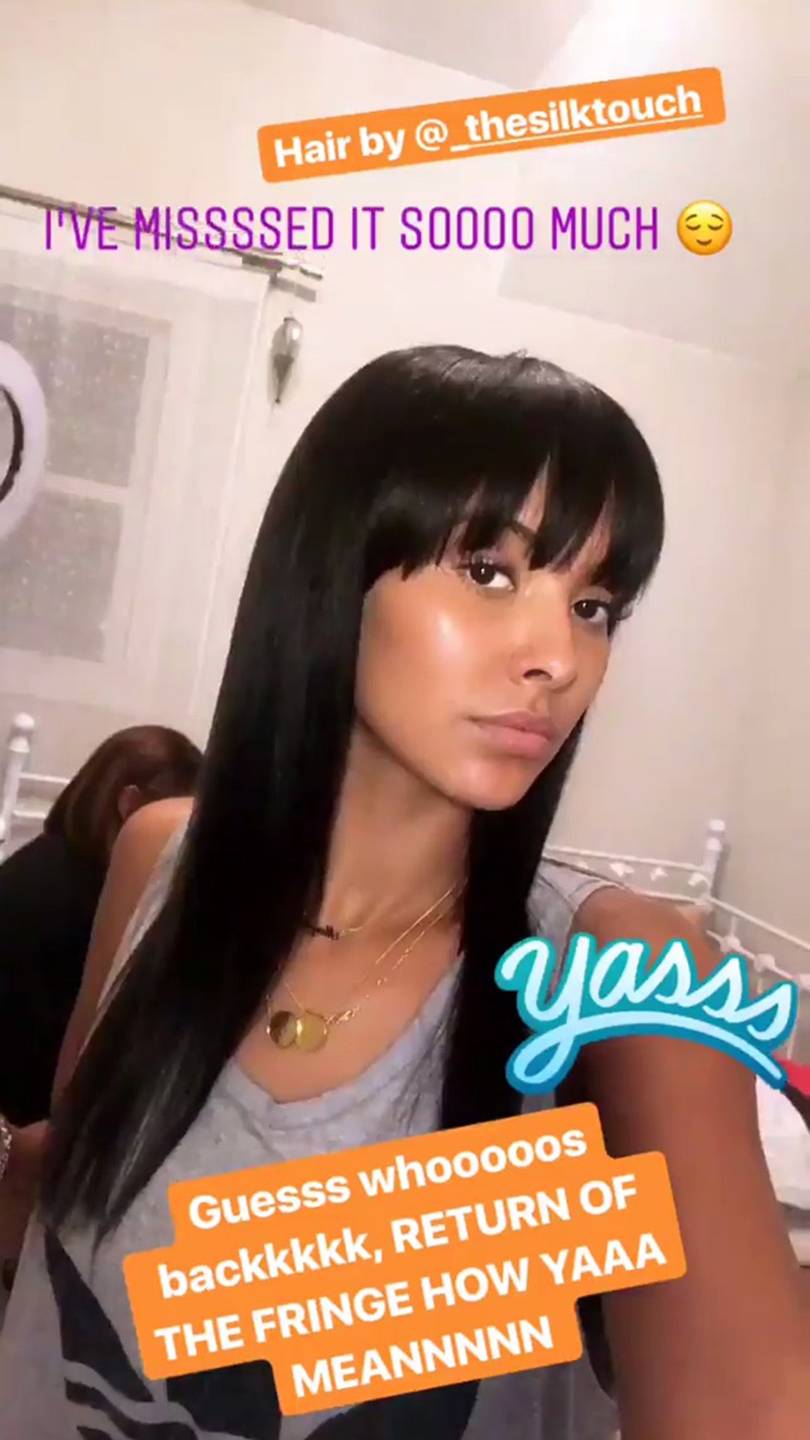 Selena, Selena Selena, can you just stop being complete hair goals for one minute? Spotted front row for Coach at NYFW, we were more mesmerized by this choppy, side-swept fringe than what was on the runway. Faux or real, we're feeling it.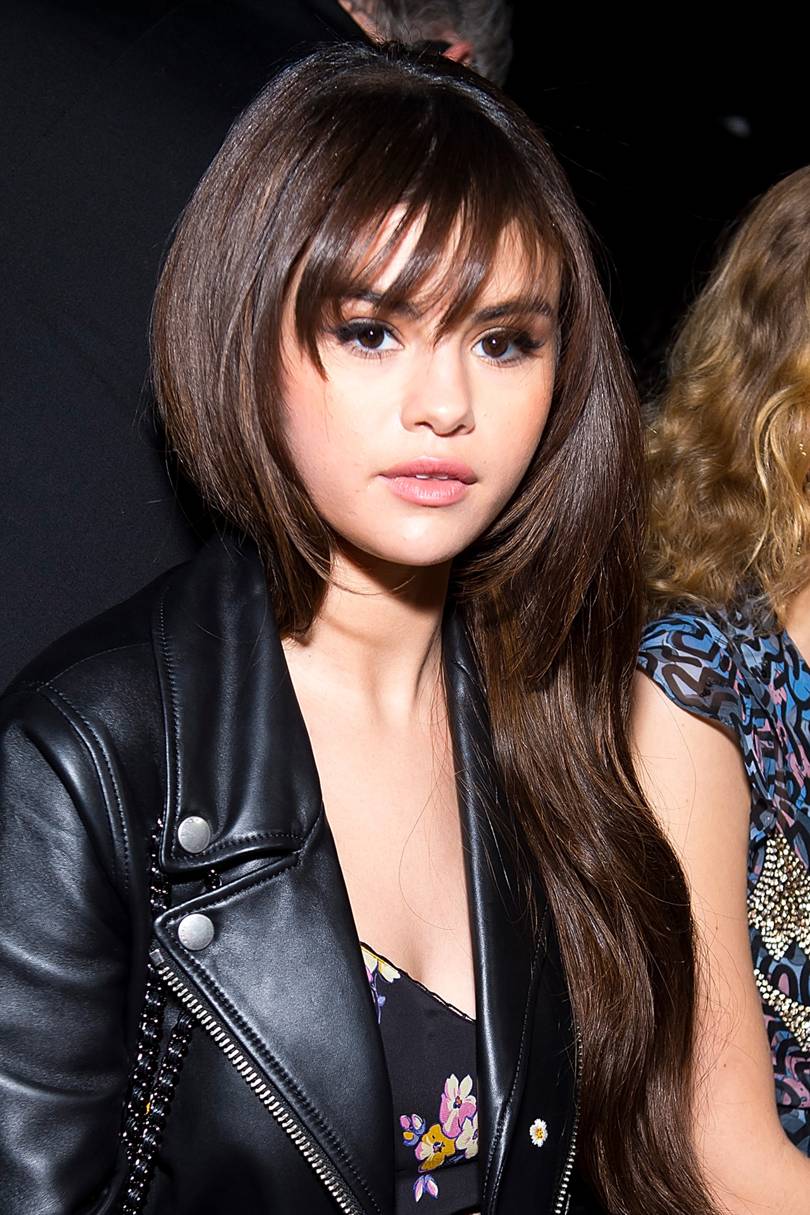 GETTY IMAGES
Thought your naturally wavy hair couldn't handle a fringe? Vanessa Moody proves it's not just a style for dead straight locks – it's all in the cut.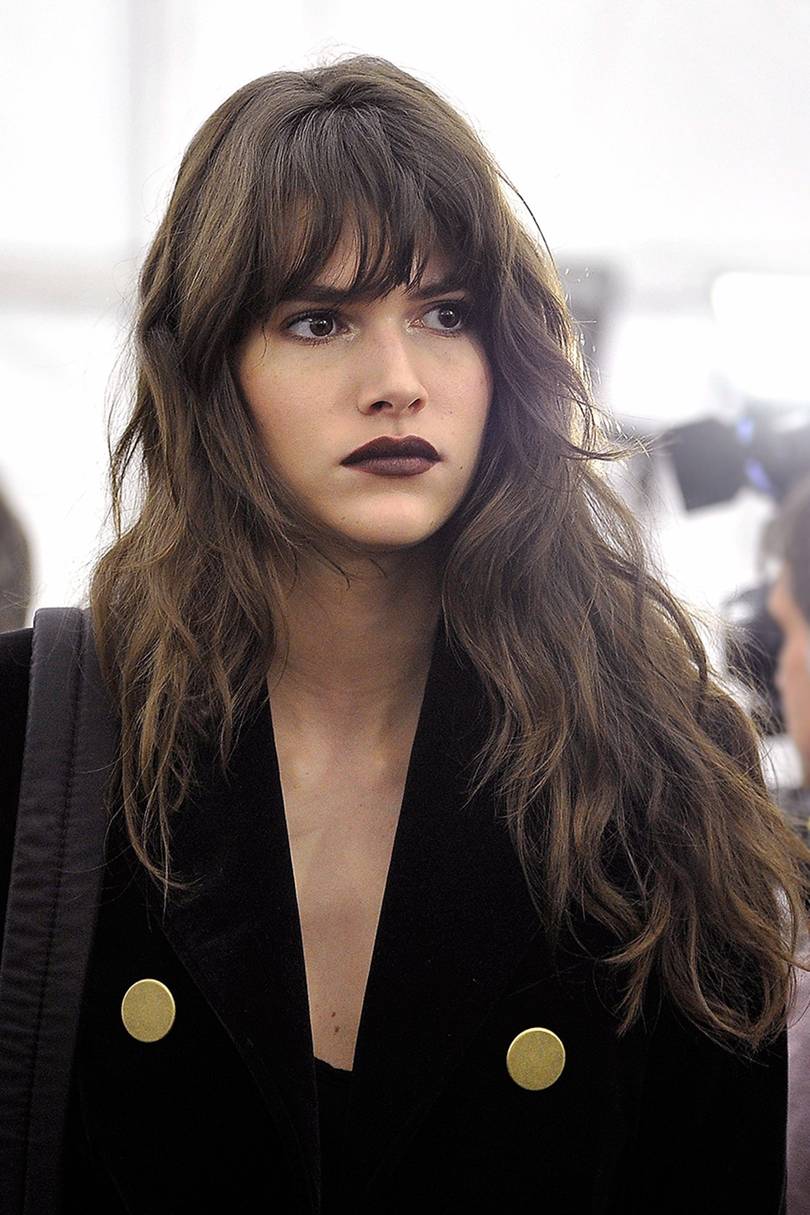 GETTY IMAGES
Straight fringe + curly hair sounds very naughty to us, but Alison Brie pulls it off. The actress' bangs go great with romantic updos like the one she's showing off.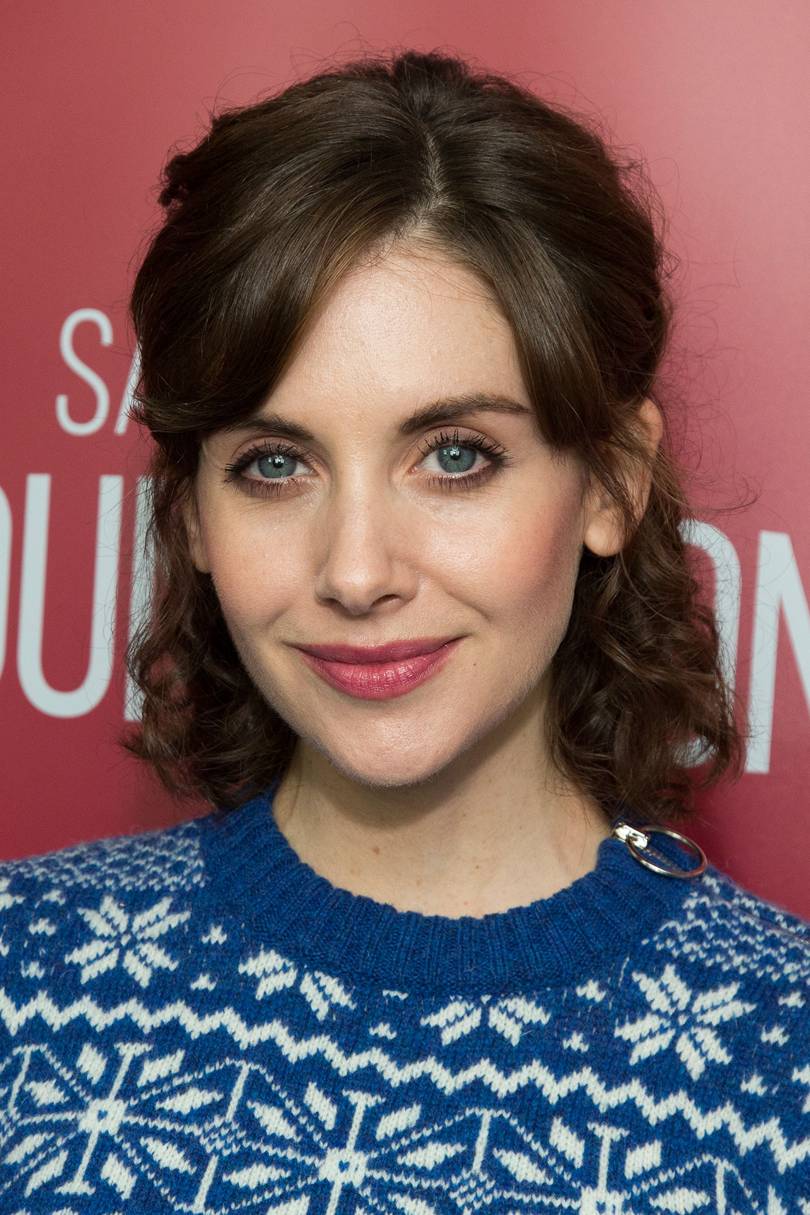 GETTY IMAGES
After all these years, we're not sure yet why people aren't calling this fringed-haircut 'the Reese'. The actress' signature look is the ultimate modern southern belle style, and also great to frame the face.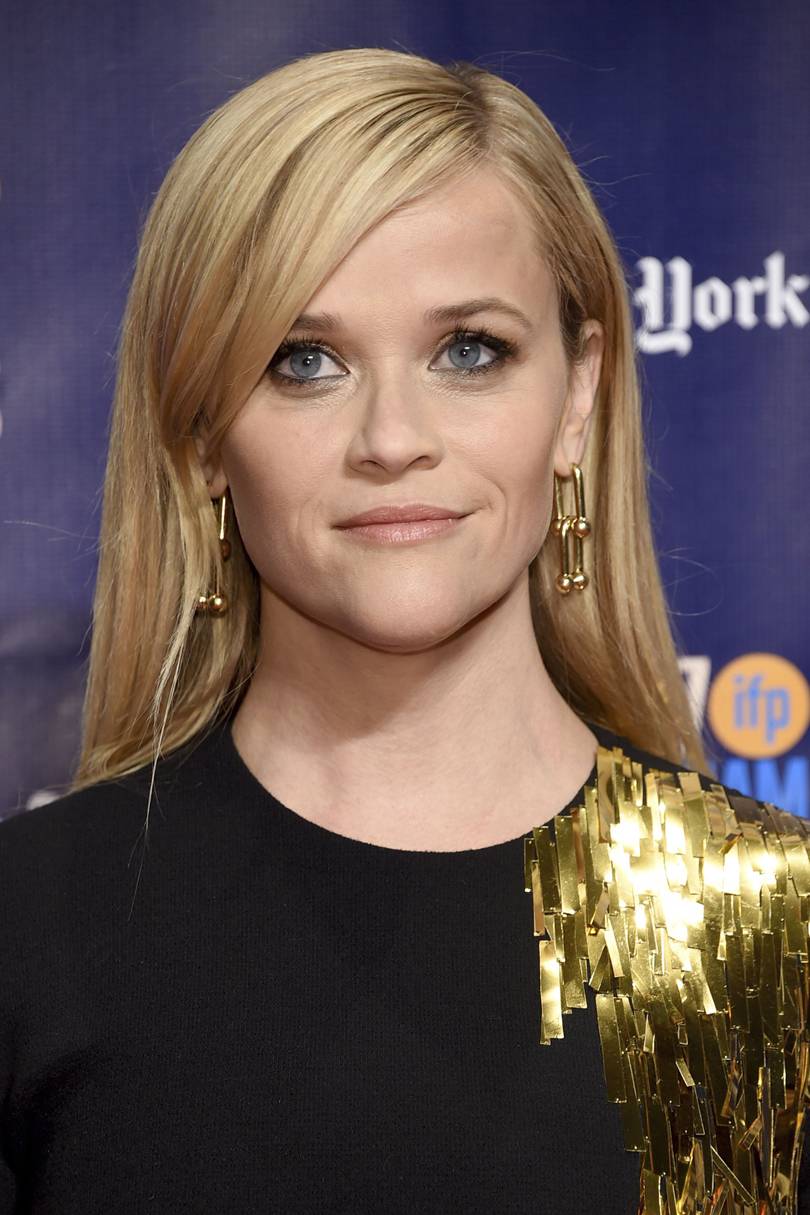 REX FEATURES
Millie Bobby Brown has got a fringe and she looks super grown-up. The Stranger Things star stepped out for the Netflix premiere of the series in a leather ensemble, white kitten heels, natural makeup and this new cut.

GETTY IMAGES
We're swooning over Kirsten Dunst's hair at the premiere of her latest movie, Woodshock. The romantic waves with that delicate fringe (and of course, the flowers) are truly stunning.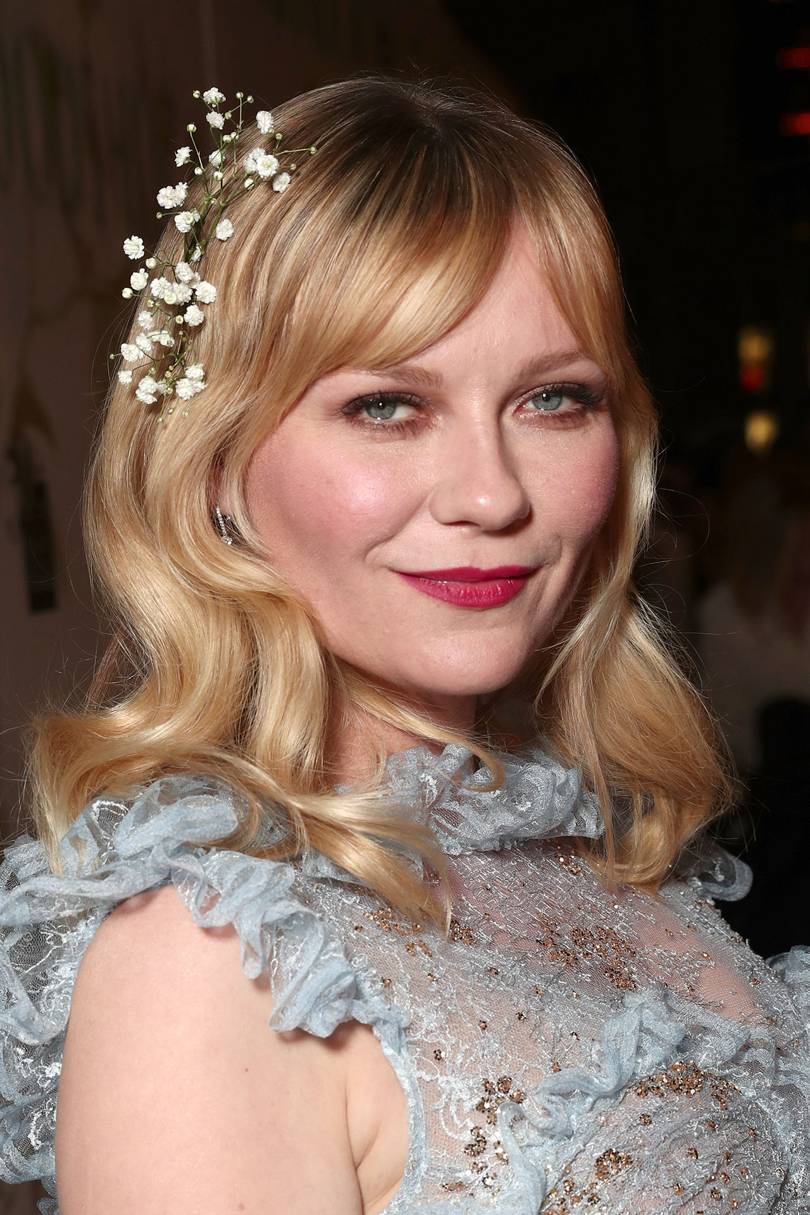 GETTY IMAGES
Emily Ratajkowski has teased a fringe before, but it turned out to be a wig – we wonder if this one is for keeps? Either way, it looks pretty amazing.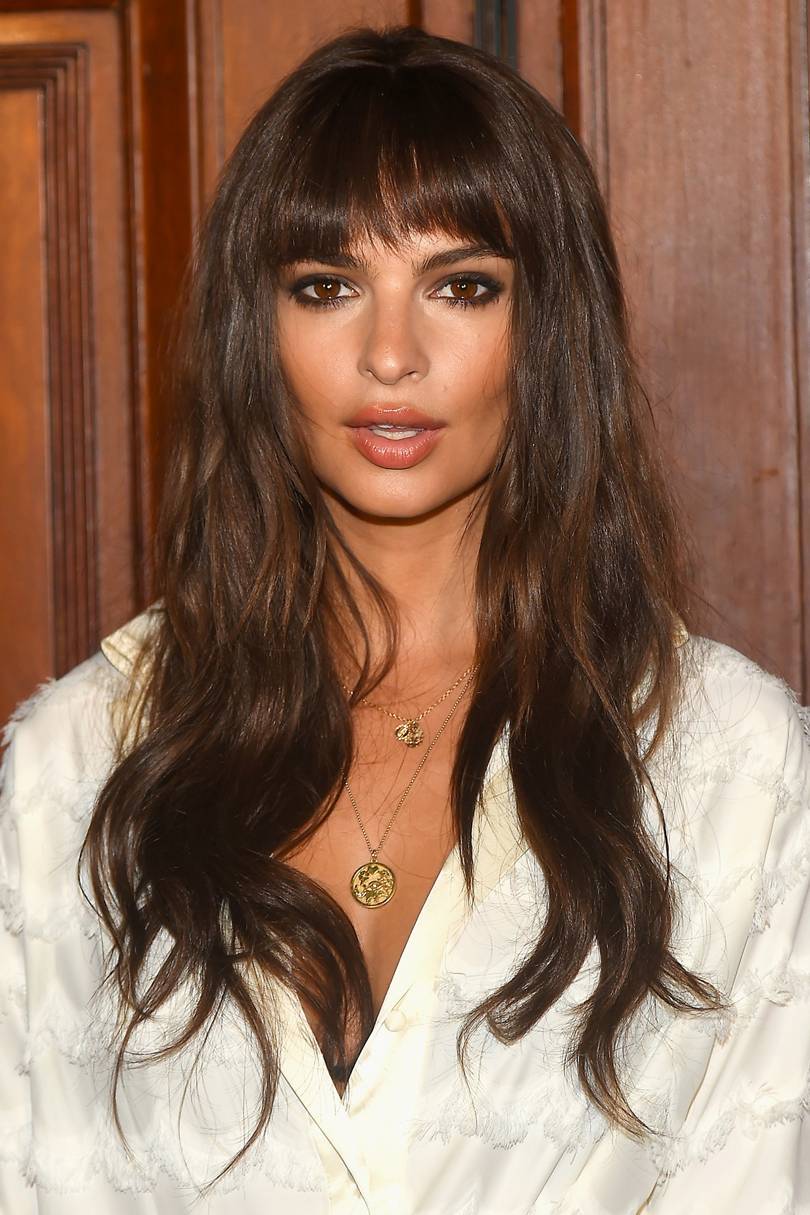 GETTY IMAGES
Sofia Vergara upgraded her signature 'do with eyebrow-skimming choppy bangs, and she looks gorge!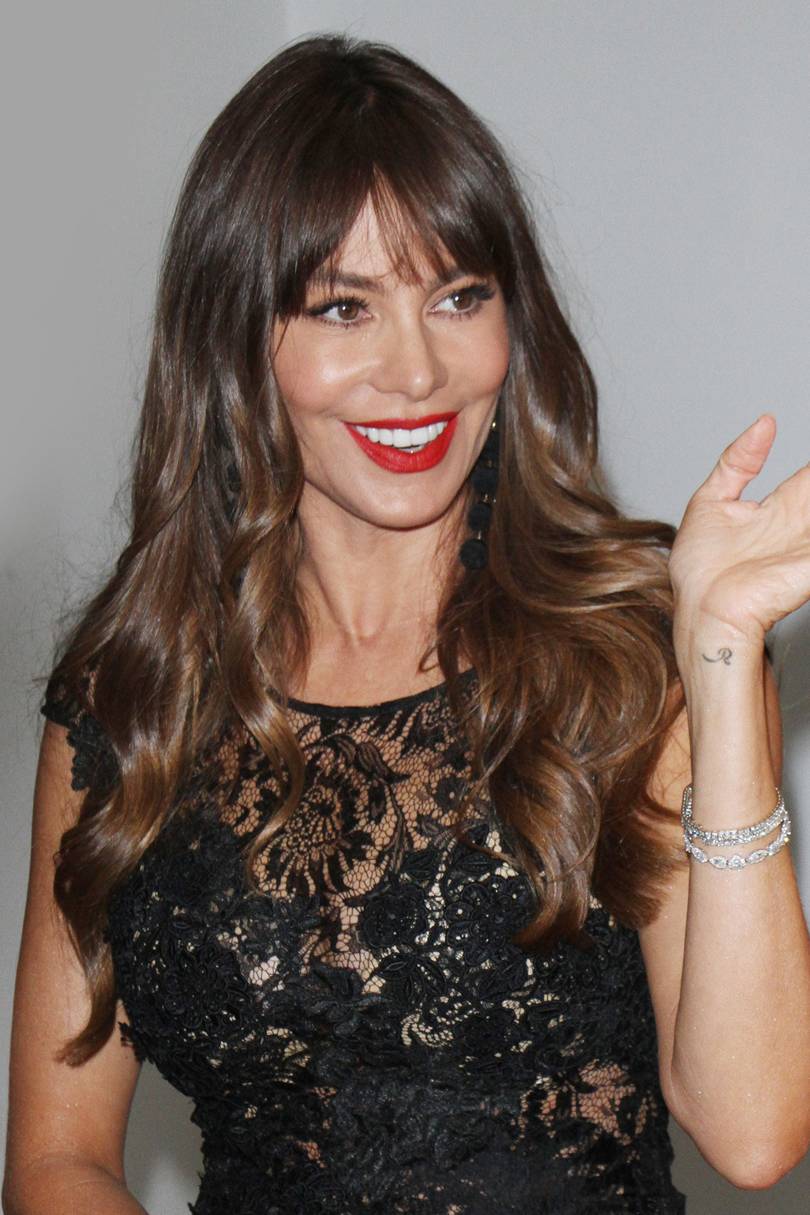 REX FEATURES
Ultra subtle and chic, Emma Stone's side-swept bangs are a perfect option for fringe beginners.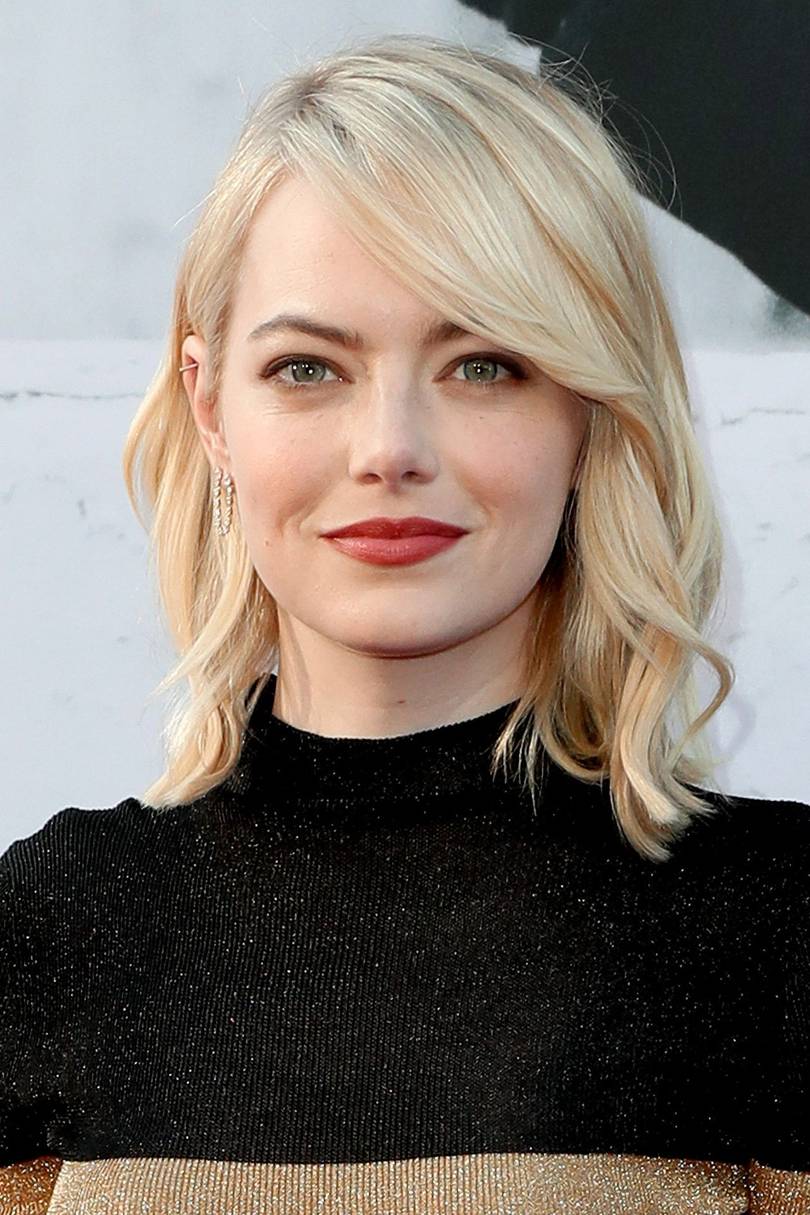 GETTY IMAGES
We love the fringe Rihanna sported for the 2017 Met Gala. The angled ends give it a special edge.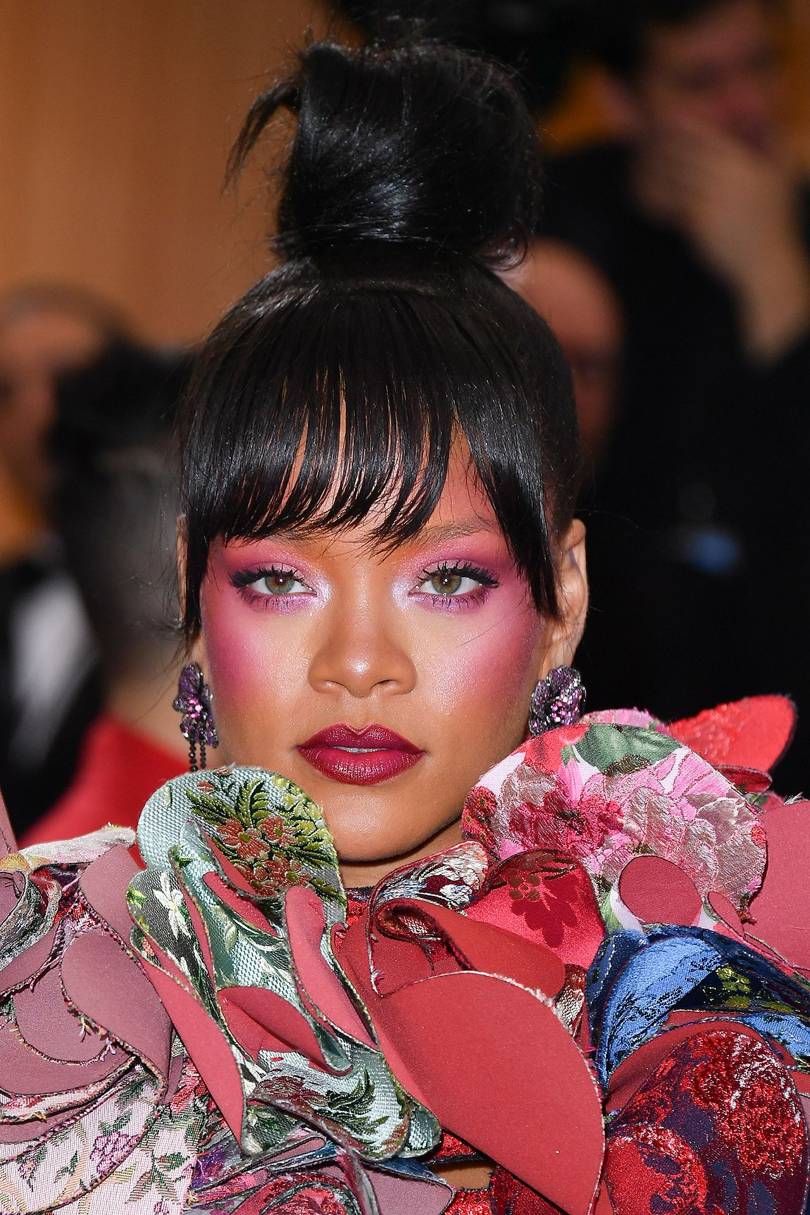 GETTY IMAGES
Kelly Rowland's fringe looks gorgeous with her new tousled bob, proving that curly locks with a straight fringe can totally work.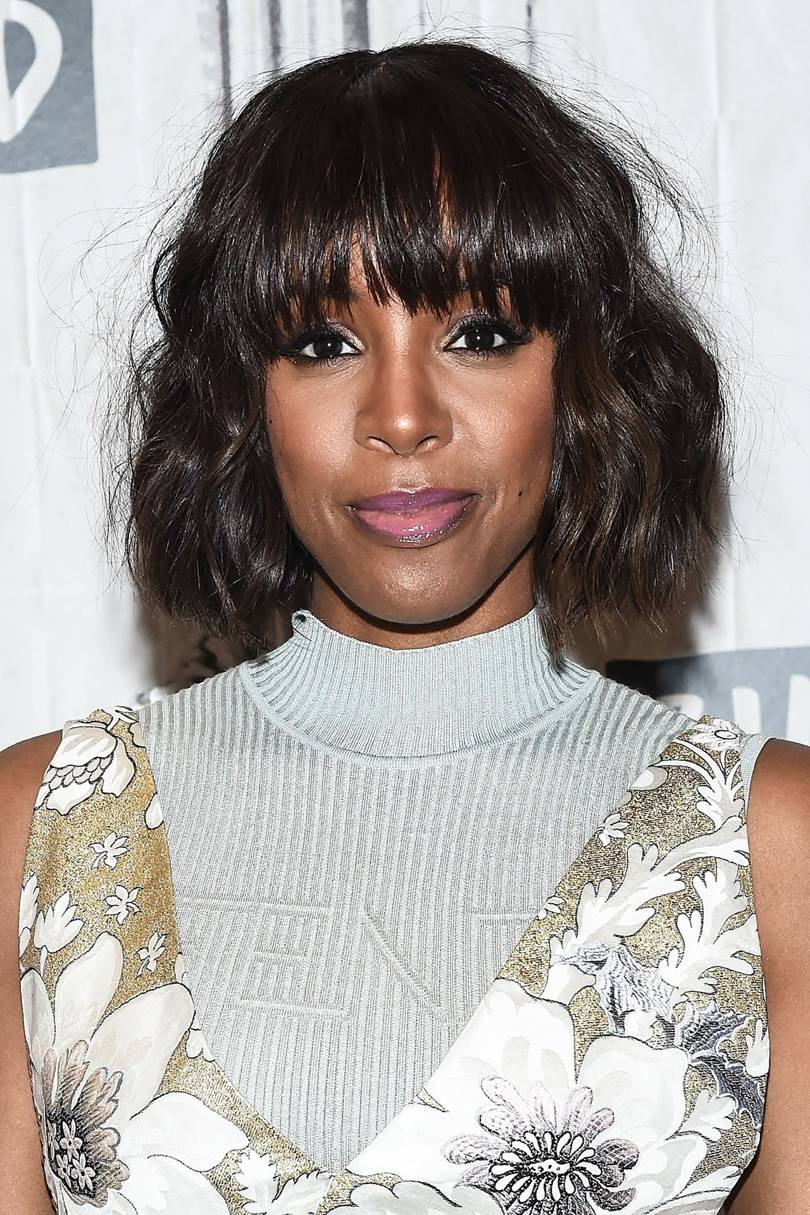 GETTY IMAGES
We don't see fringes parted in the middle very often, but Behati Prinsloo showed us how it's done – flawlessly done.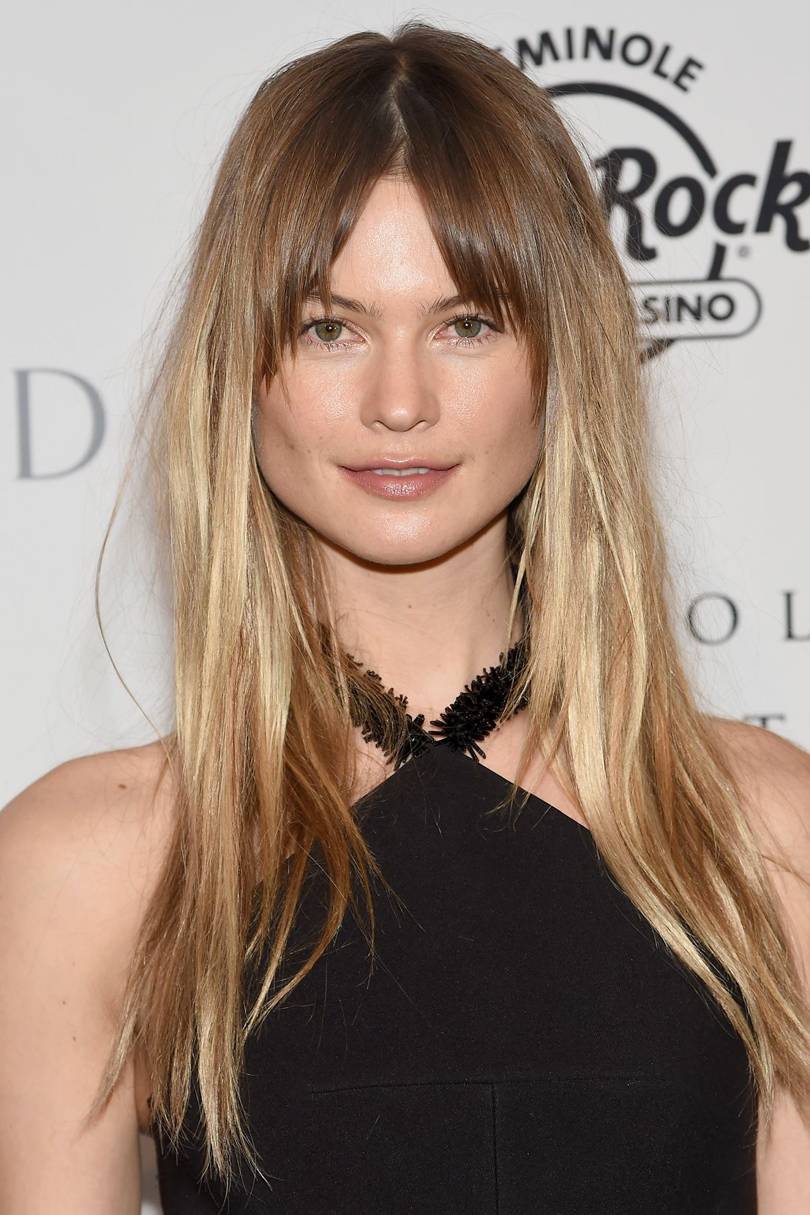 GETTY IMAGES
Behold the most badass haircut on this list. Joan Smalls's fringe is a something like a statement piece.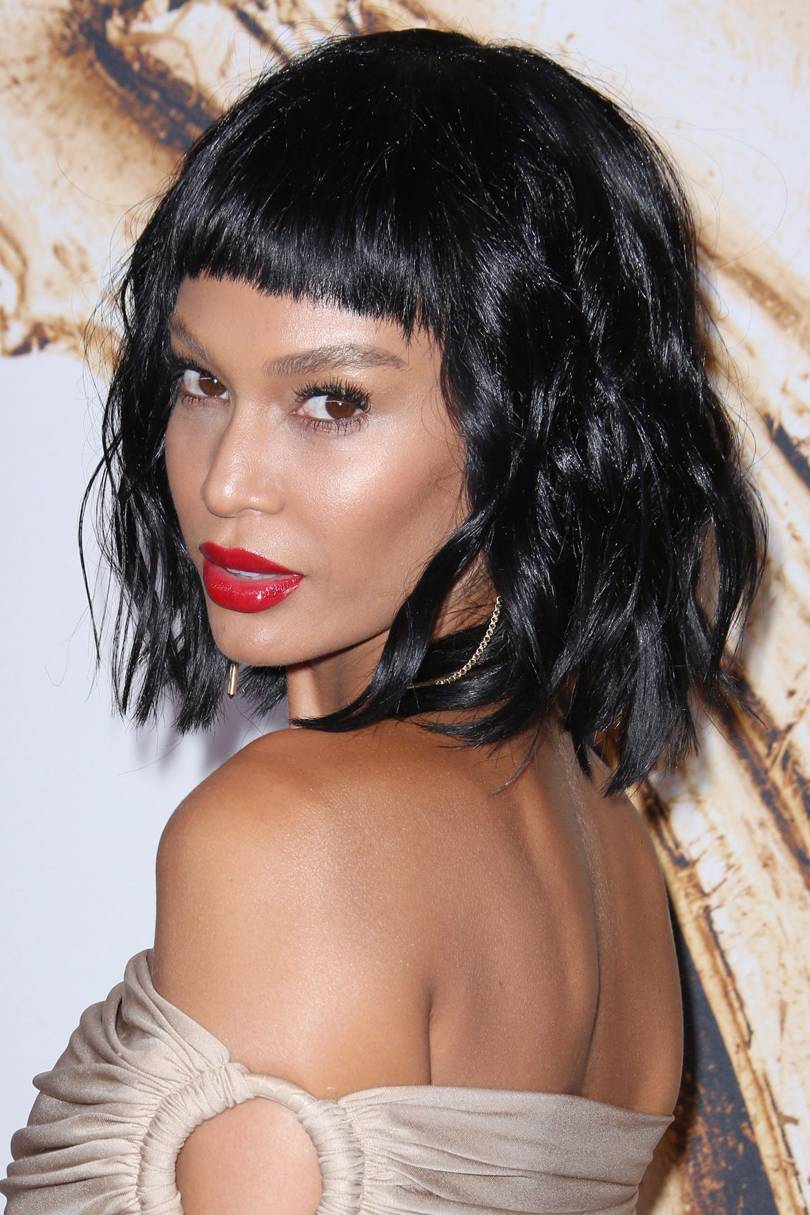 GETTY IMAGES
We're missing Emma Watson's fringe, and how adorably romantic this haircut was.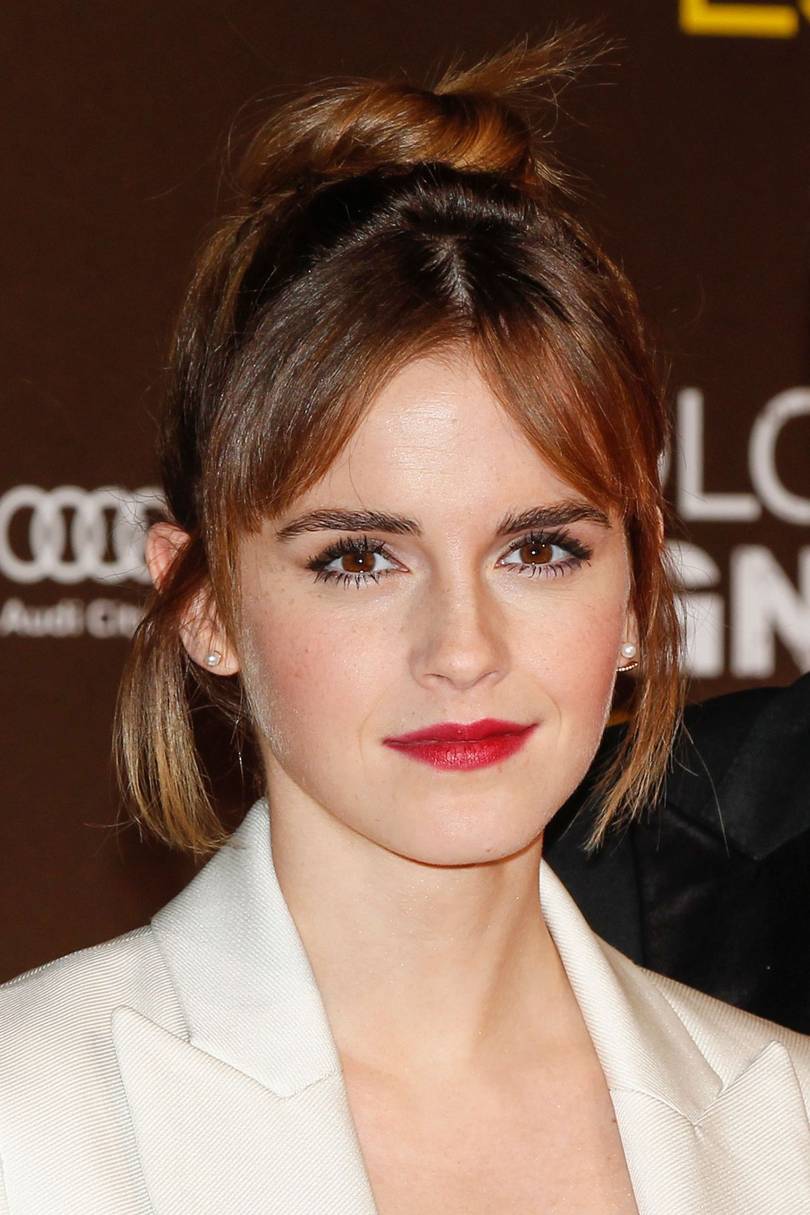 GETTY IMAGES
If you're not quite ready to commit to a full fringe, follow the stunning Felicity Jones' lead and opt for a light, side-swept style.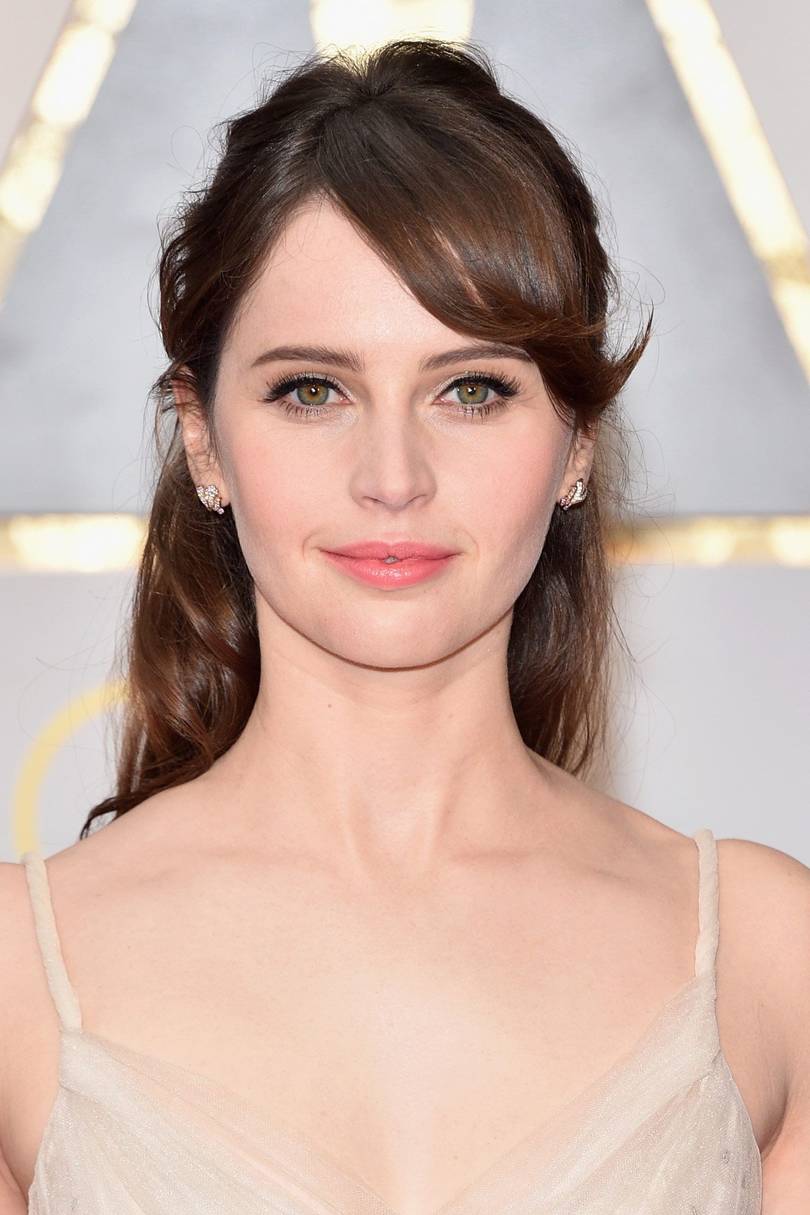 GETTY IMAGES
We can't get enough of this look from Riley Keough. Firstly, we love the dark moody lip shade. Secondly, just look at those brows! And of course, we can't not mention her perfectly tousled ponytail and fringe. What a hat trick!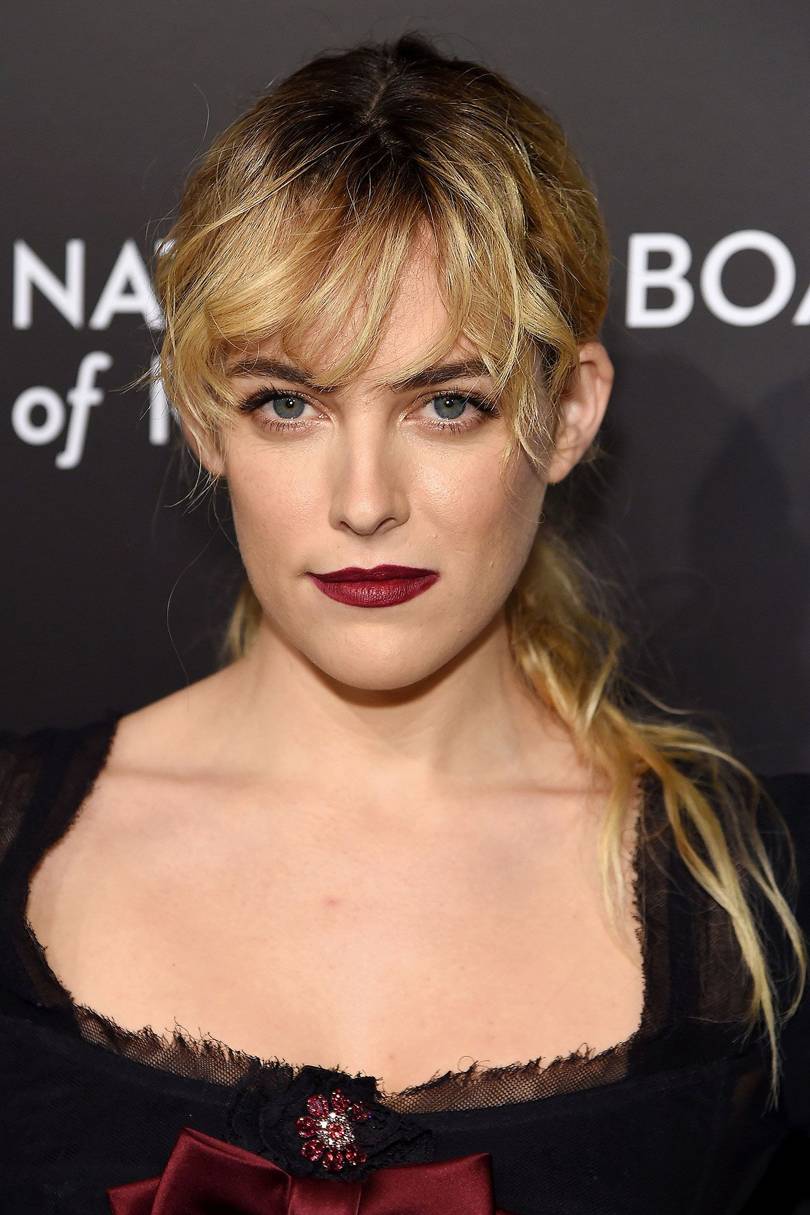 GETTY IMAGES
The stunning Jessica Biel looks like a Boho Queen with her tousled hair and choppy full fringe. We want this style for 2017!

GETTY IMAGES
We're getting major rock chick vibes from Chloe Moretz' sweeping fringe. This is a great way to wear bangs if you don't want to commit to a fuller style.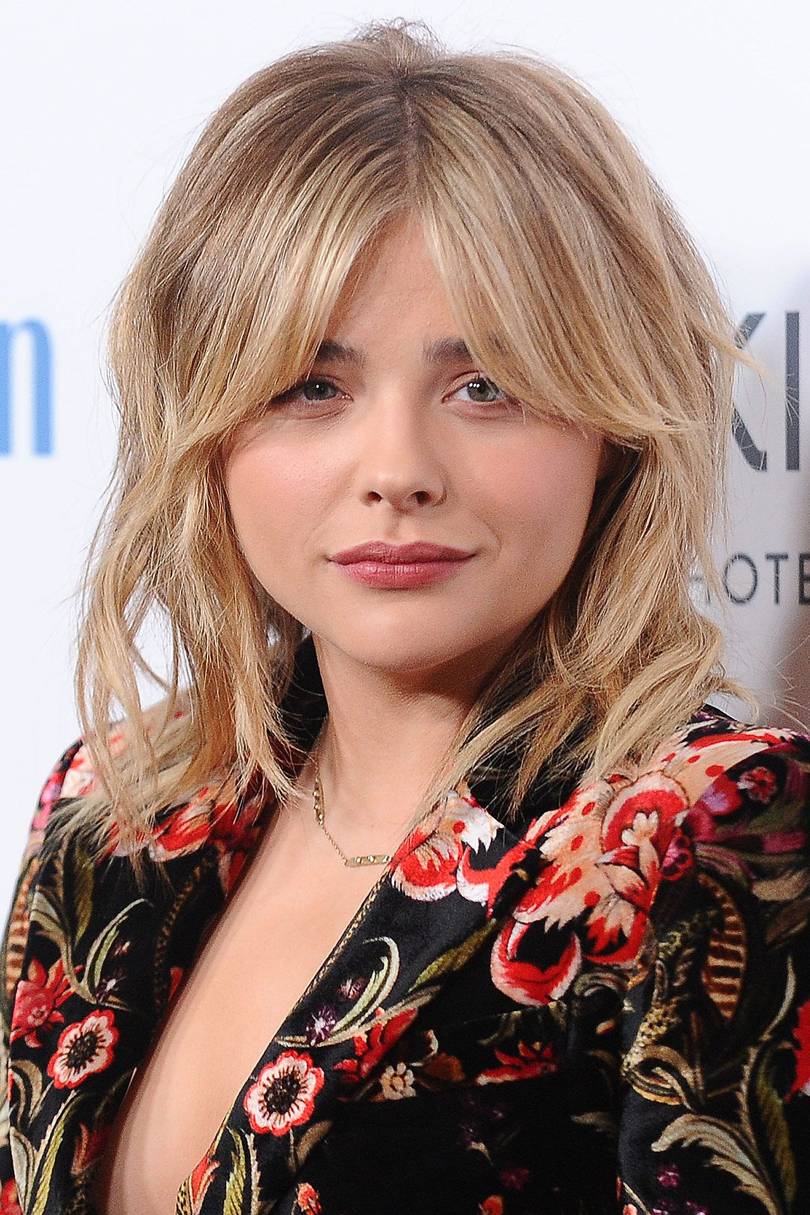 GETTY IMAGES
We're so obsessed with Selma Blair's curly locks and cool fringe. She topped off her look with vampy lipstick.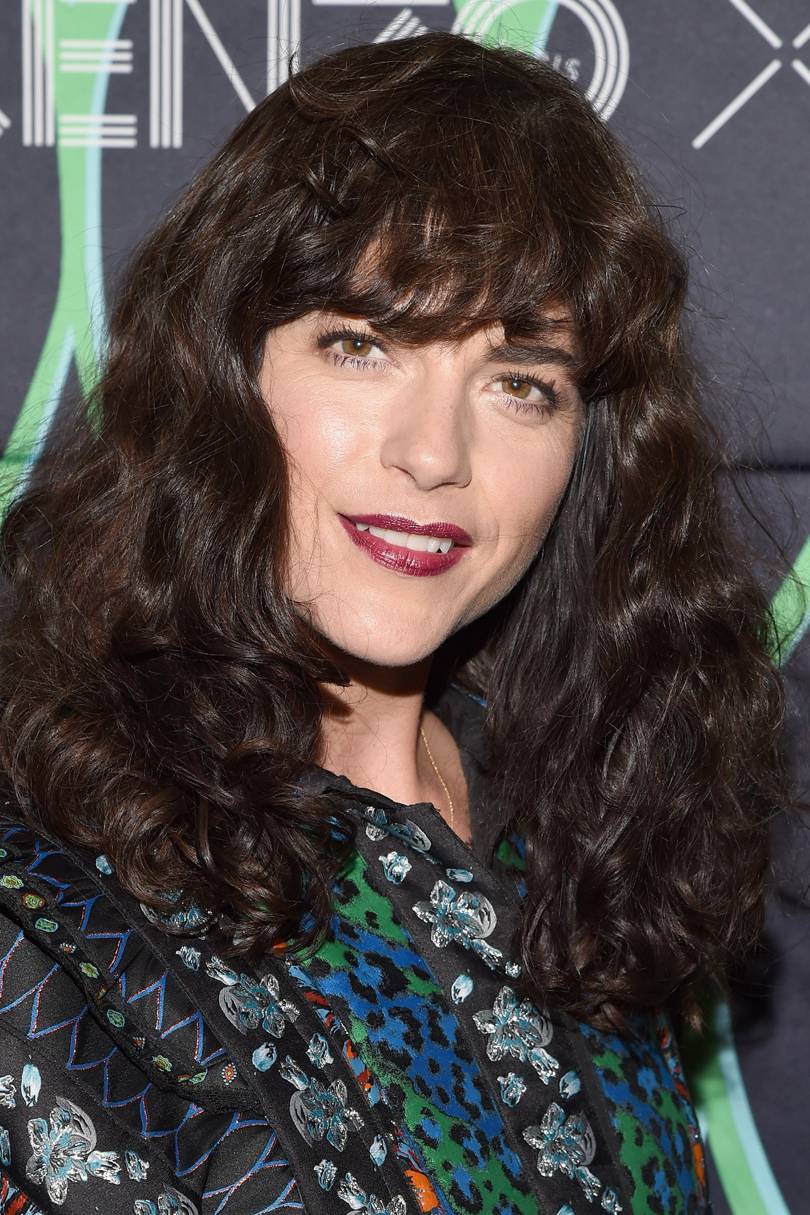 GETTY IMAGES
We love the way Felicity Jones makes her heavy fringe a little lighter by parting it subtly. Top marks!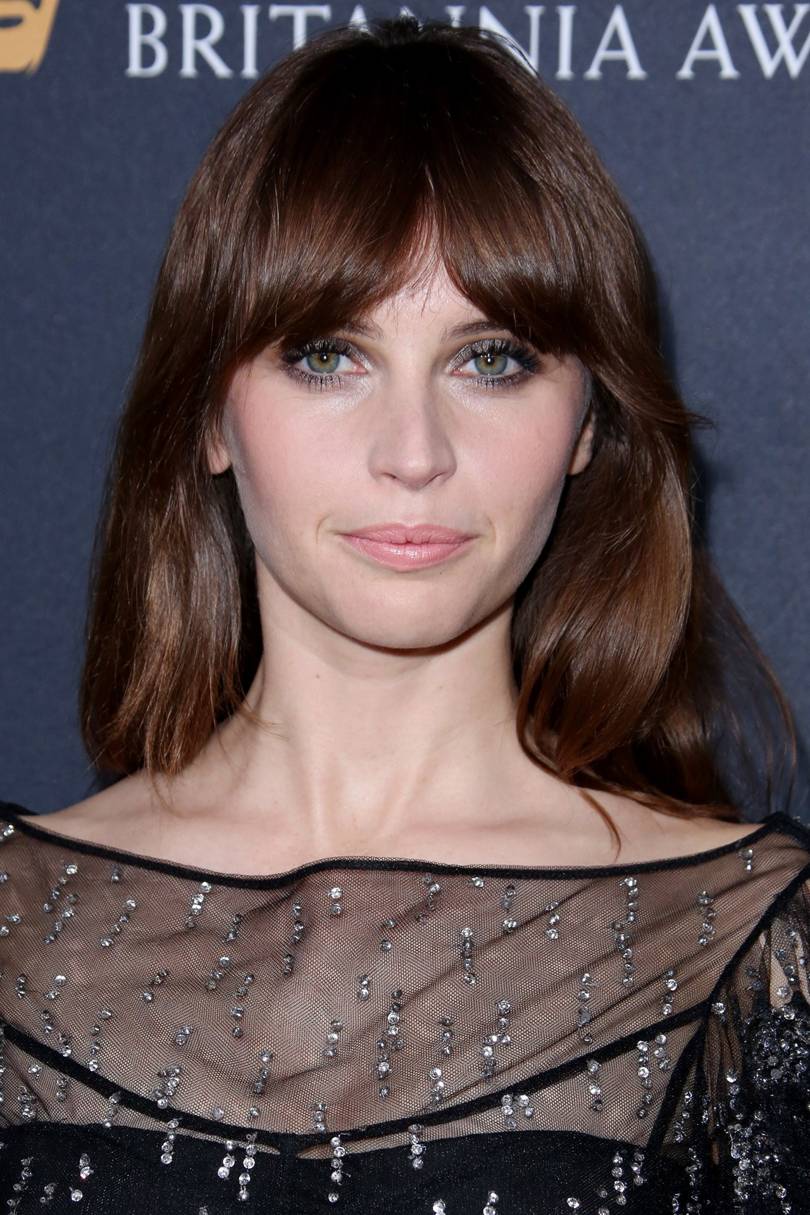 REX FEATURES
We're loving Jenna Dewan Tatum's new full fringe. It suits her perfectly and looks gorgeously glossy alongside her chic bob.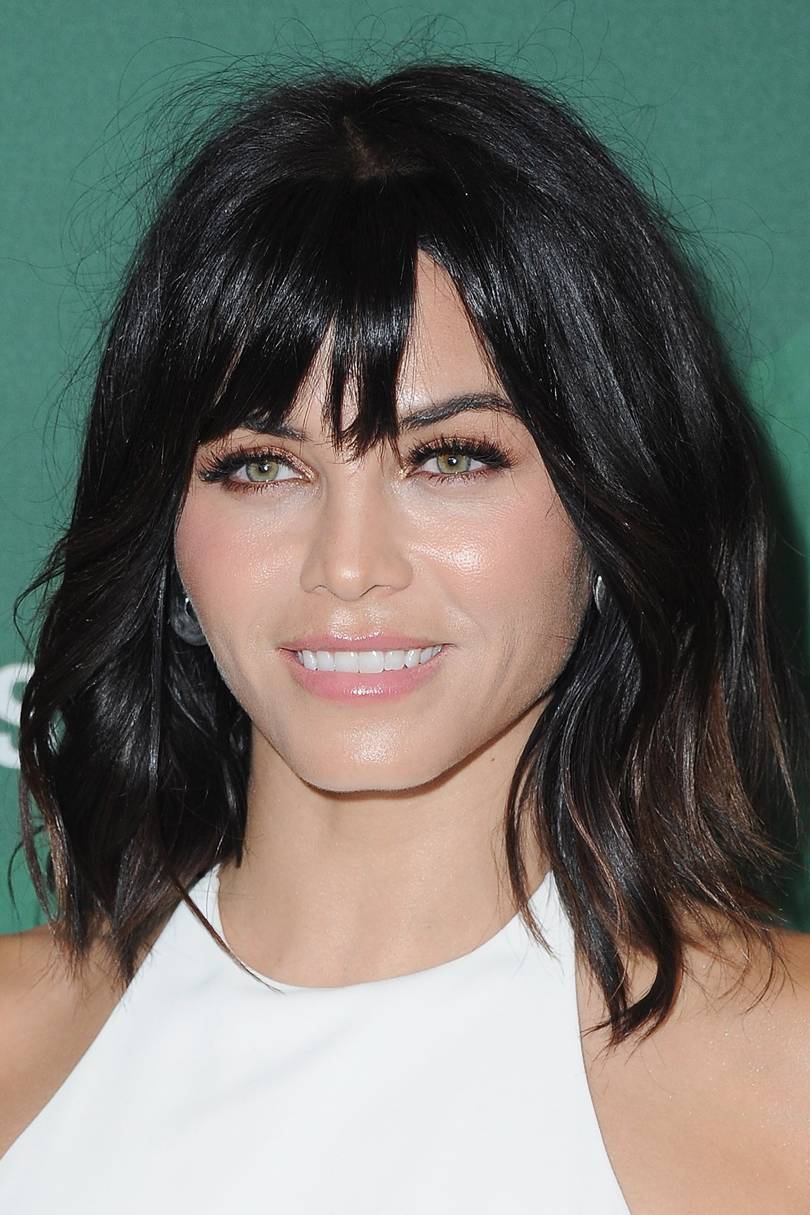 Halle Balle's ponytail/fringe combination is sheer perfection. Un-done, "messy" – it's low-key but glamourous at the same time.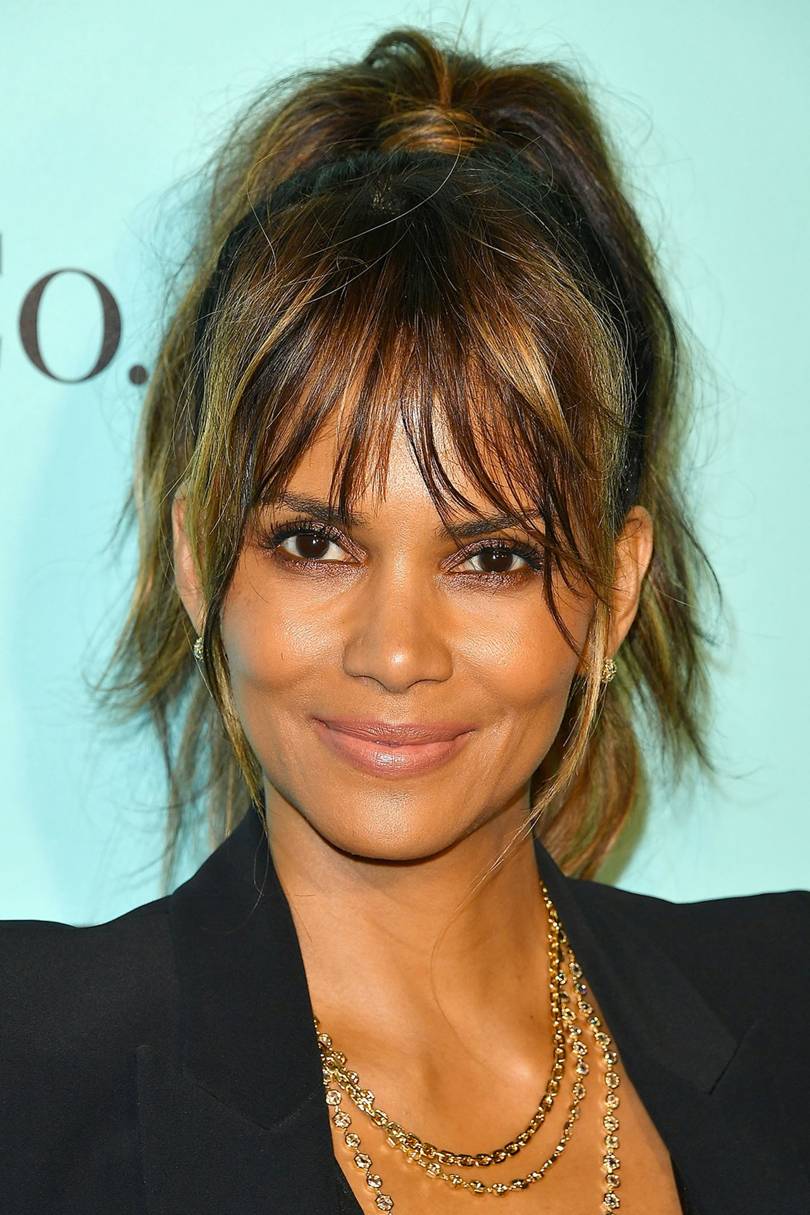 We love Rashida Jones's bob with her fringe.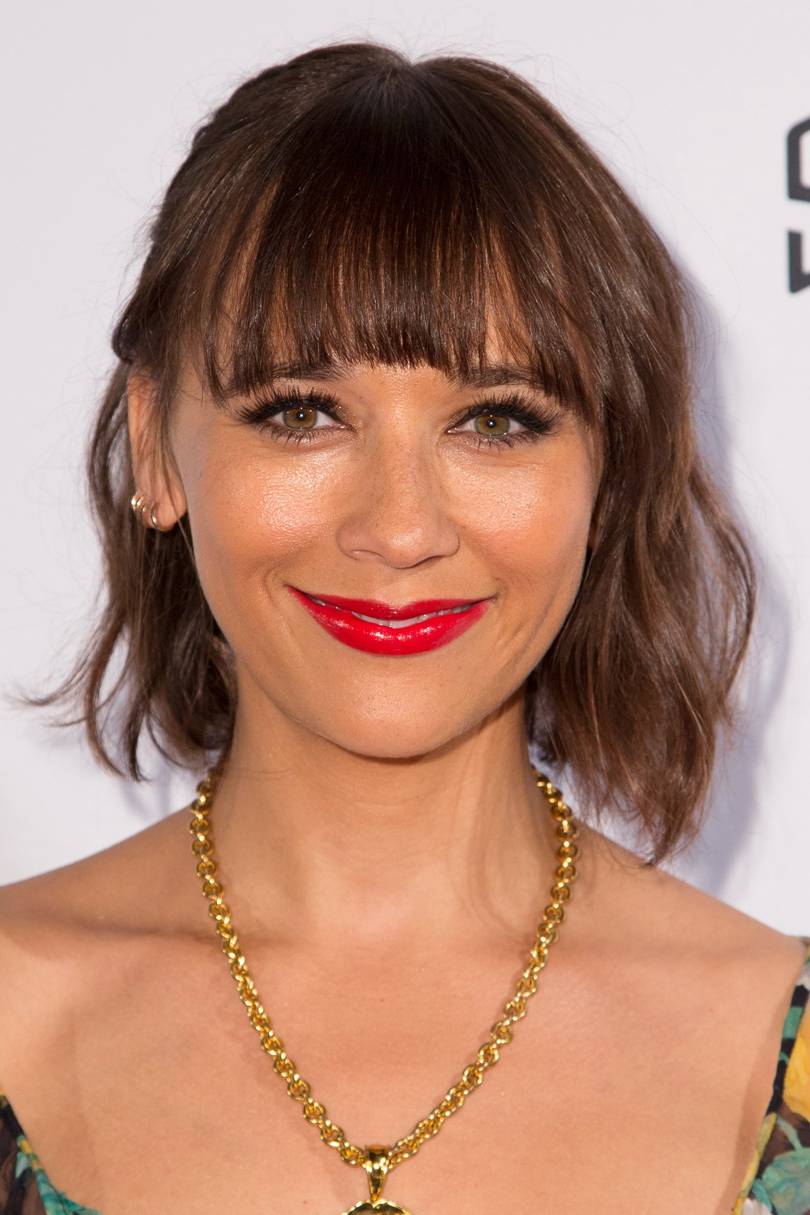 Felicity Jones shaggy cut block fringe is pure Autumnal perfection.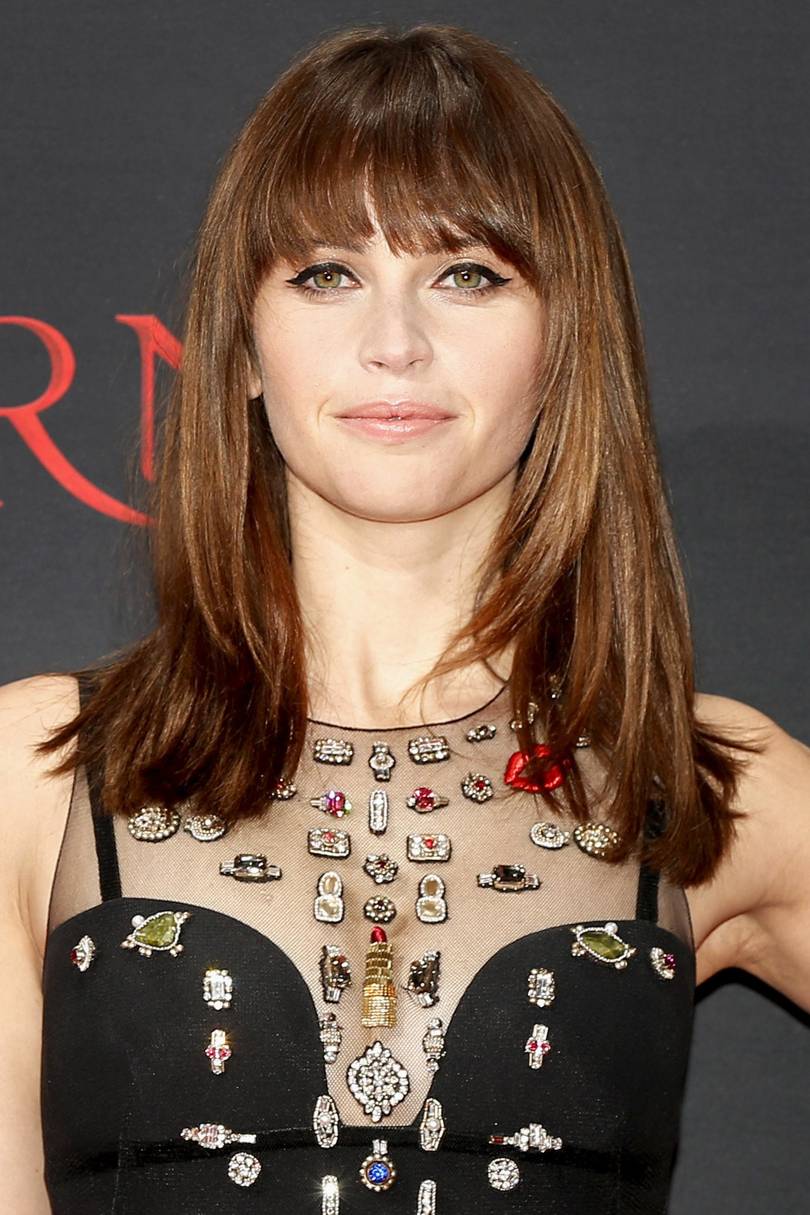 GETTY IMAGES
We adore Karlie Kloss's fringe that she rock at the Louis Vuitton show during PFW.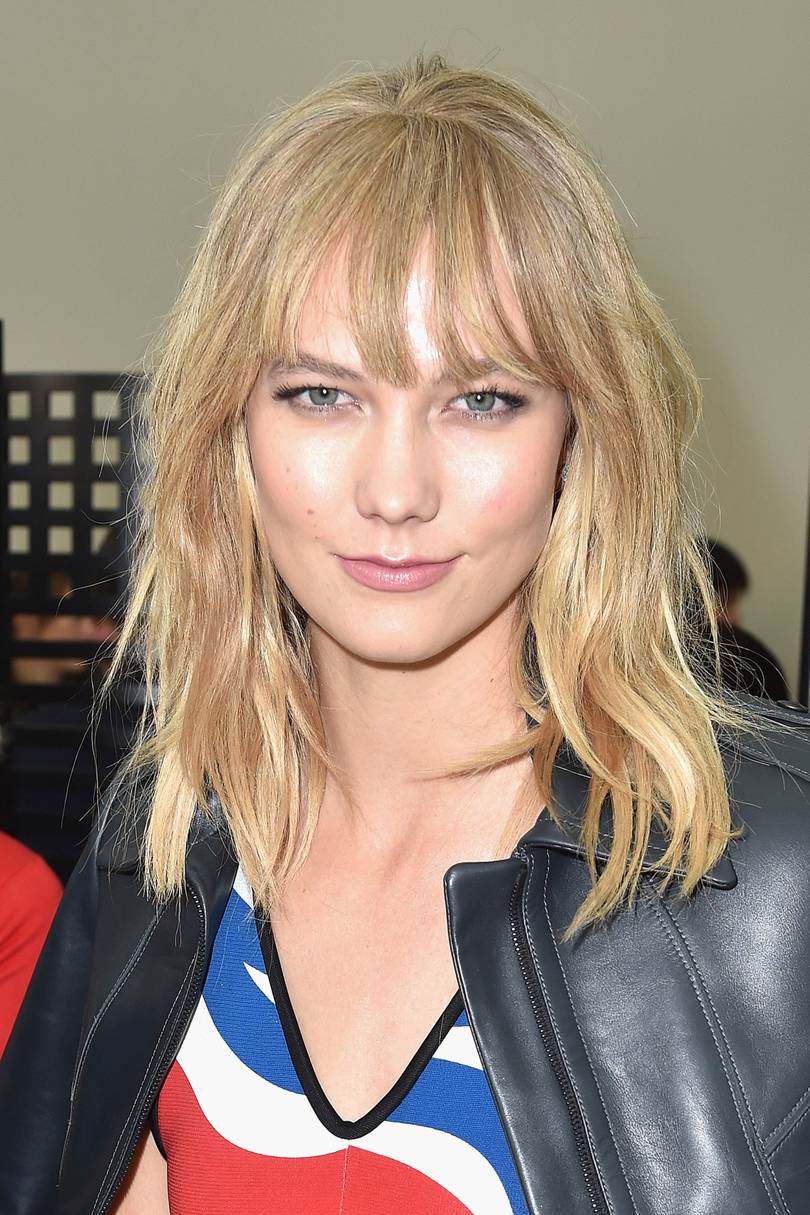 GETTY IMAGES
Err, Jaime King can we steal your look right about now?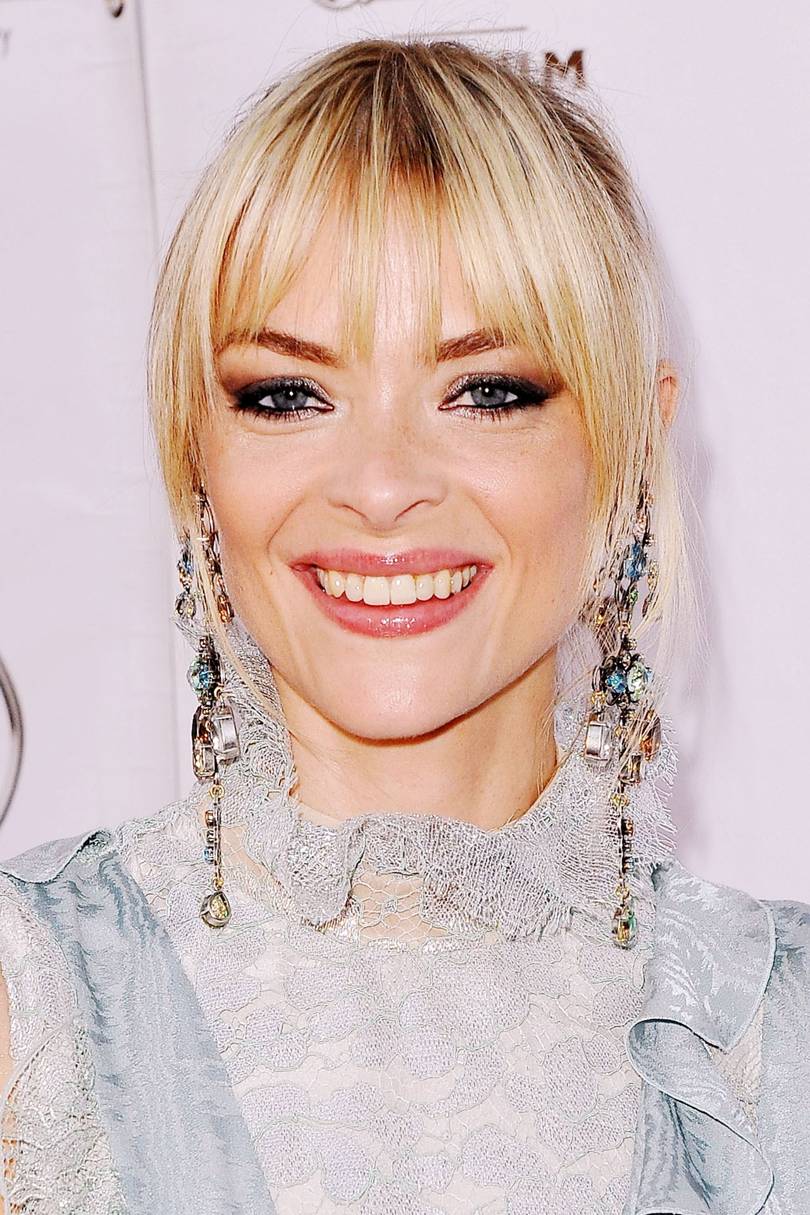 GETTY IMAGES
If we had Lily Collins' amazing eyebrows we'd never hide them with a fringe, but the actress has new bangs. But is her new look real or fake? Only time will tell…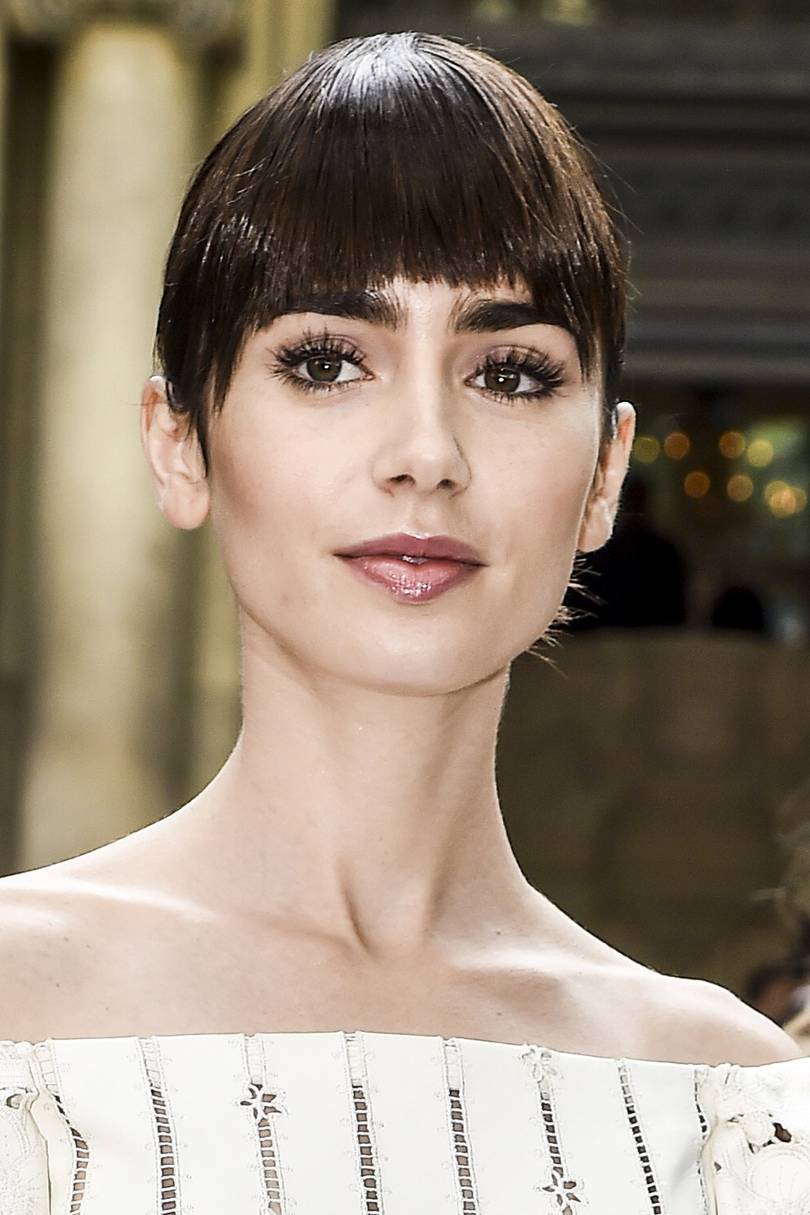 GETTY IMAGES
Rashida looks super cute with her full fringe.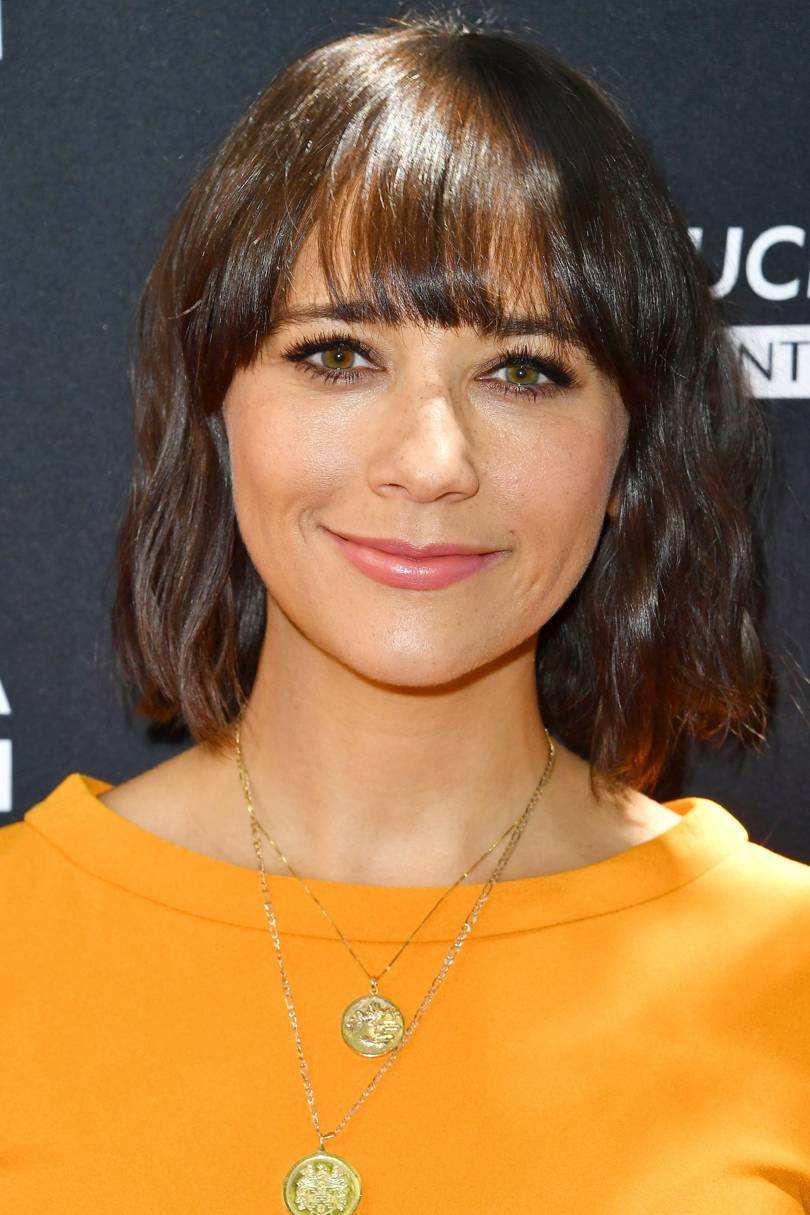 GETTY IMAGES
Edie Campbell's fringe should be considered national treasure. The beauty stepped out with slightly blonder hair and soft waves (so gorge!)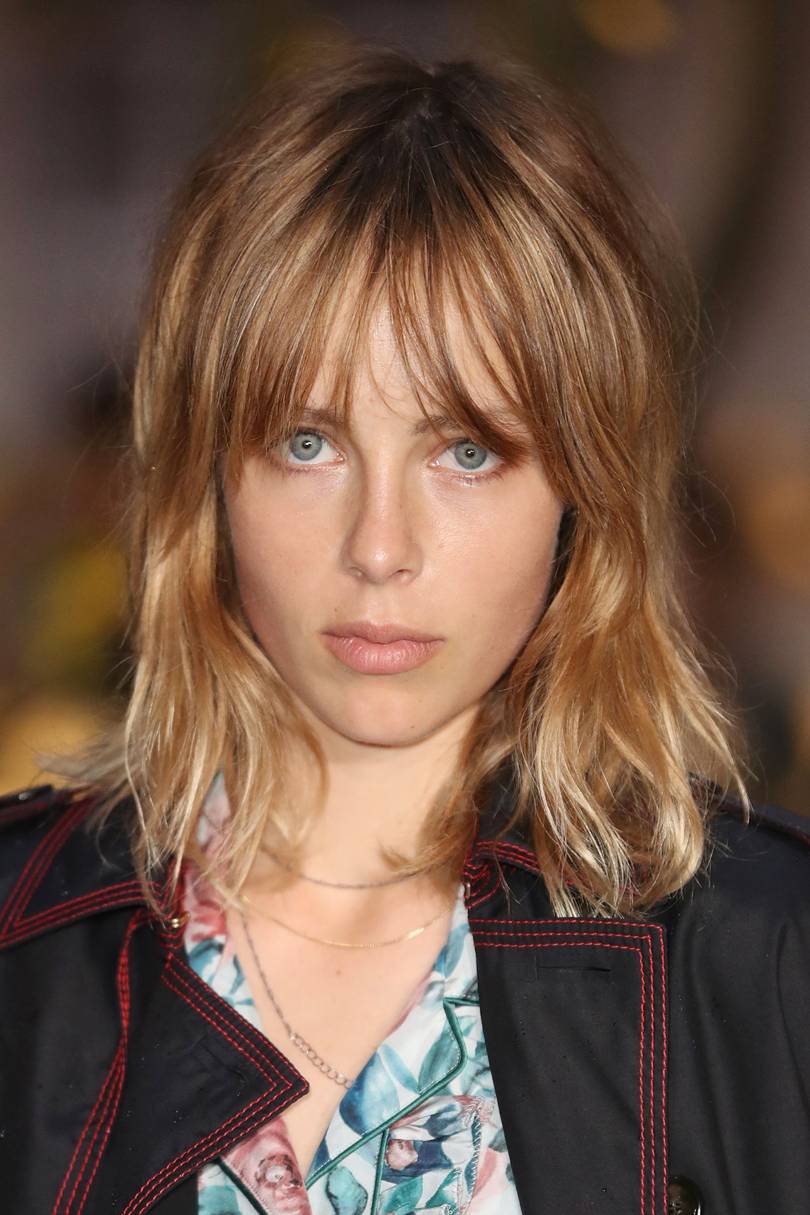 GETTY IMAGES
Maisie Williams, you should get a fringe more often!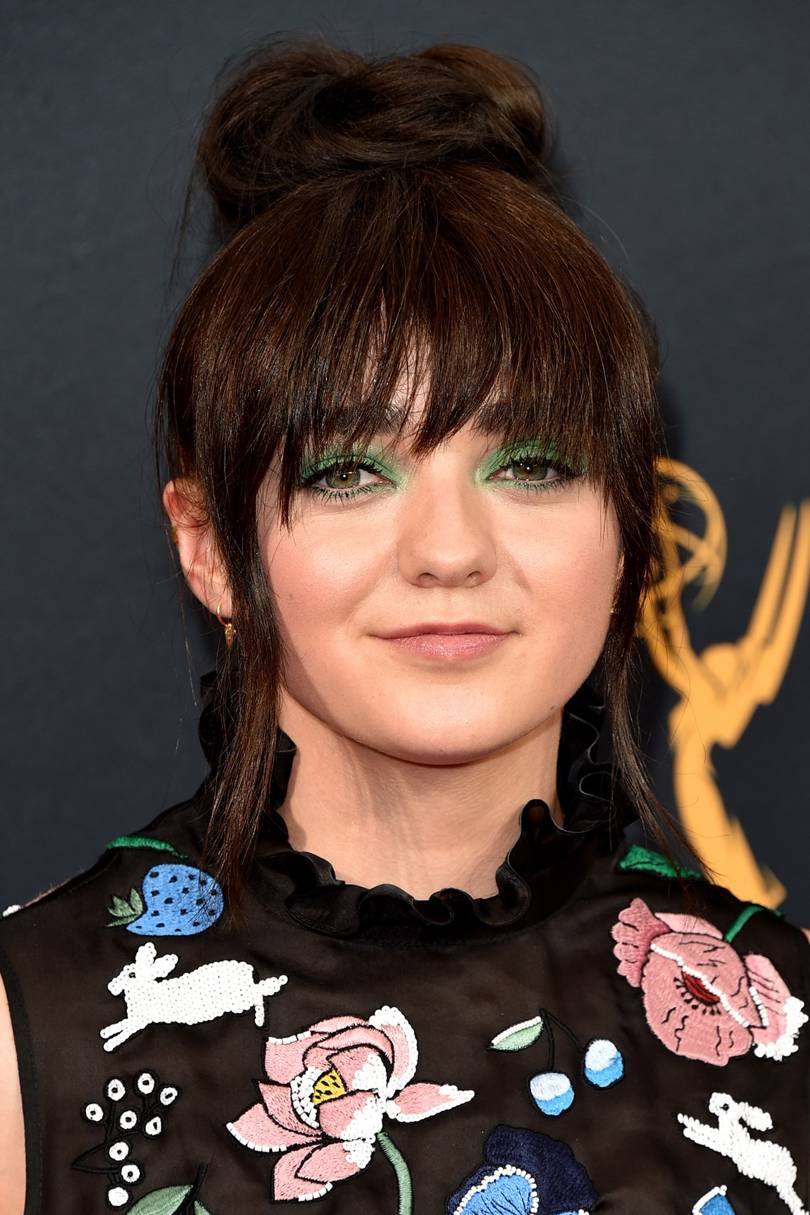 GETTY IMAGES
Karlie Kloss recently showed off this new blunt fringe cut, which she paired with an excellently bold red pout.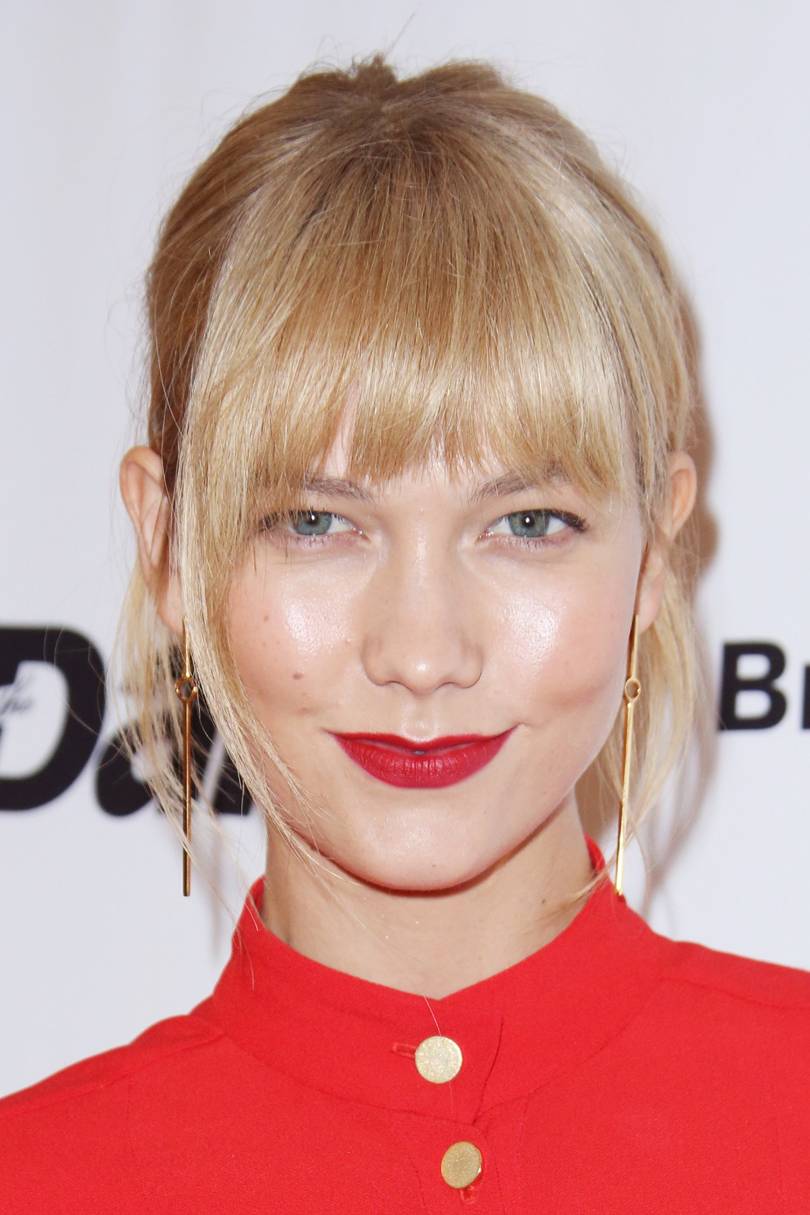 REX FEATURES
Daisy Lowe is all ready for her appearance on Strictly Come Dancing. She was spotted at the launch event wearing a light fringe and bold red lipstick.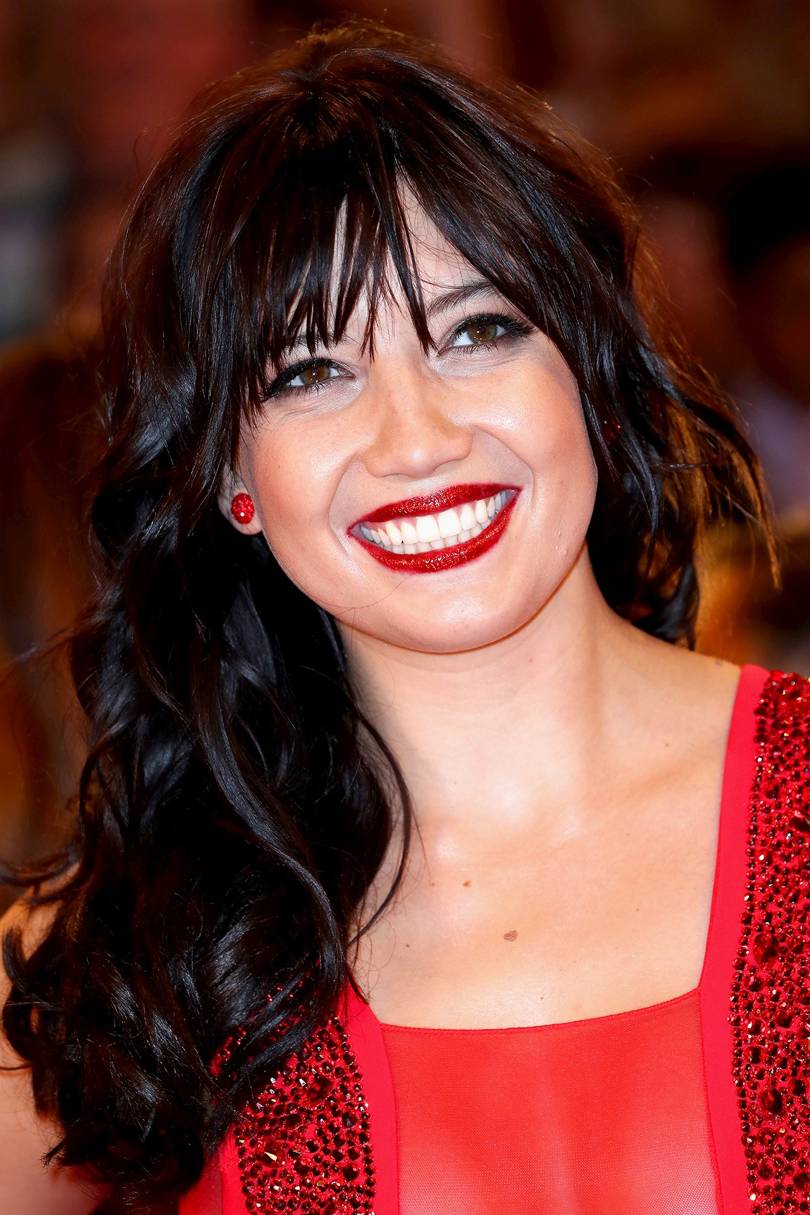 GETTY IMAGES
Ariana Grande's signature high ponytail looks even better with her new fringe.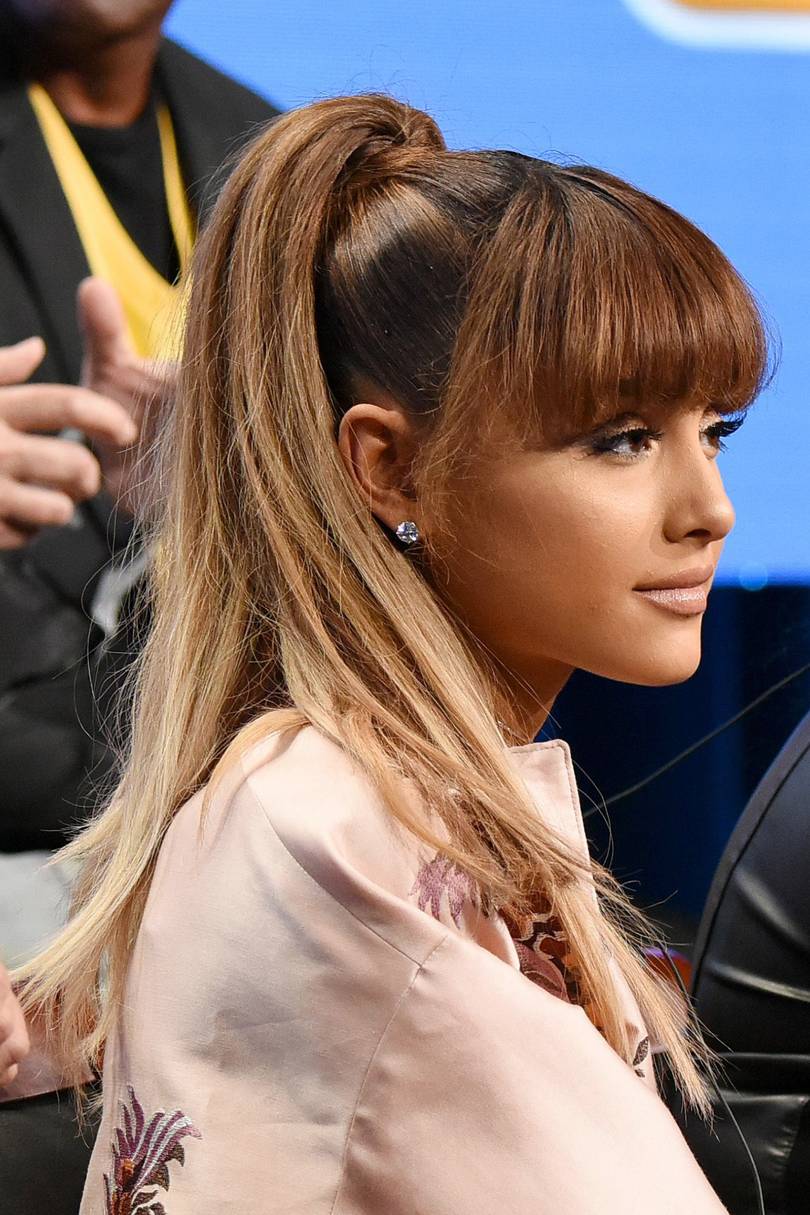 REX FEATURES
Are you wanting a fringe but have commitment issues? Well, let Taylor Swift be your inspiration. The popstar keeps her fringe swept to the side which gives her sweet bob a little more edge.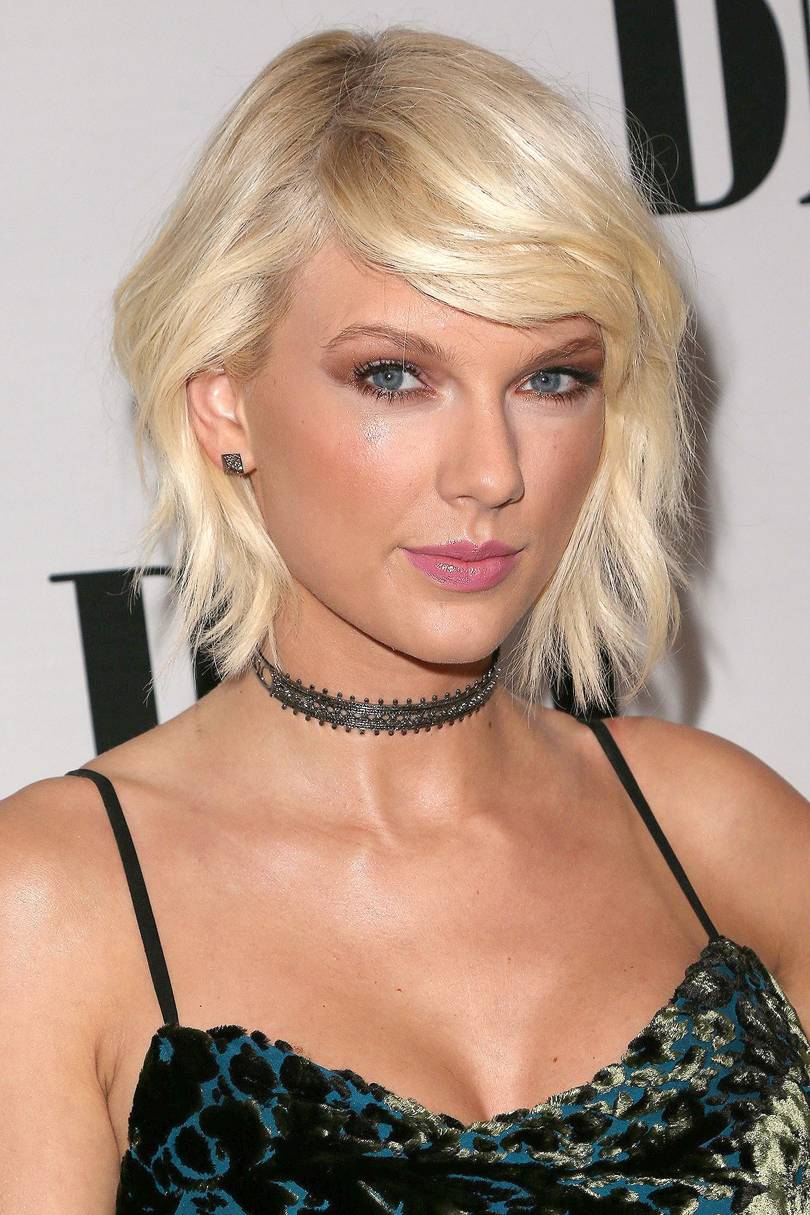 REX FEATURES
Imogen Poots rocks a gorgeous long side-sweeping fringe on both sides – this is a perfect style to pick if you don't want to commit for too long.
Naomi Campbell's gorgeously straight locks are pure perfection. The only thing that makes her style even better? This choppy full fringe.

GETTY IMAGES
Hailey Baldwin's glamorous blonde locks look even better with this choppy fringe.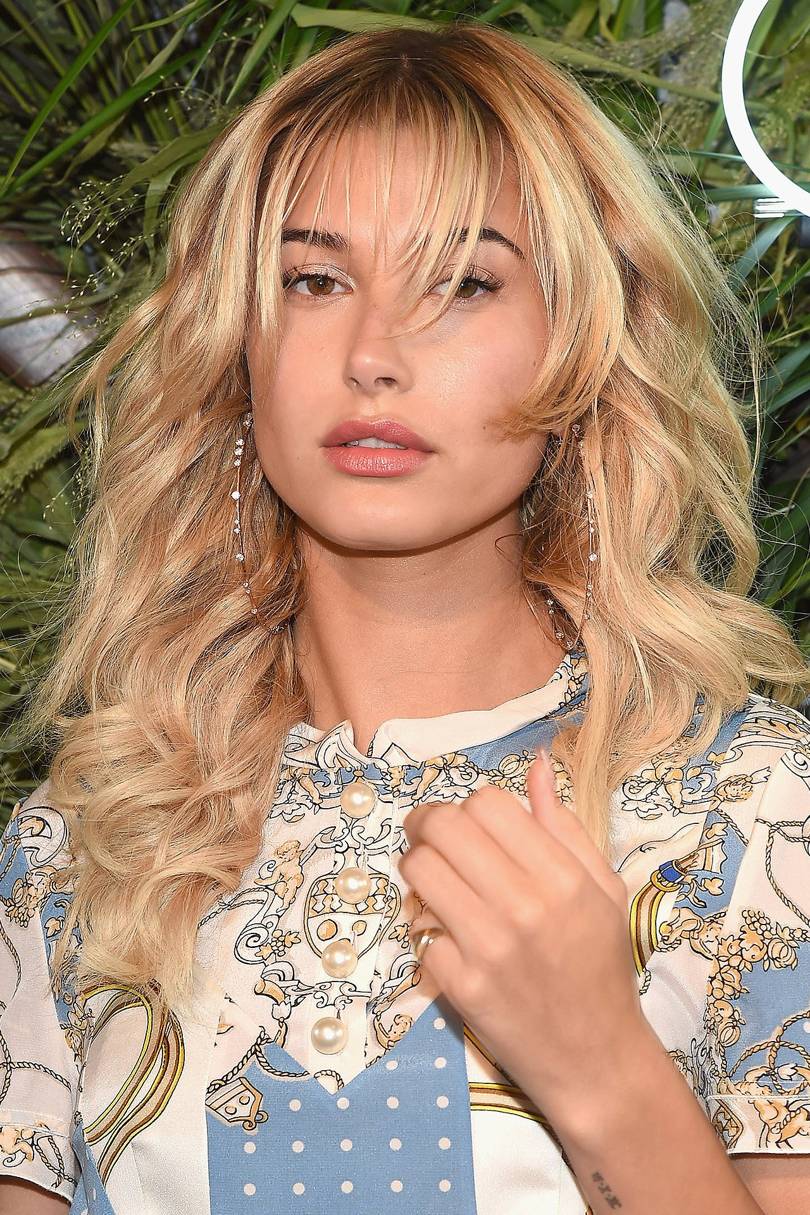 GETTY IMAGES
Selma Blair's fringe has been looking ace recently. We love the choppy style and her textured long bob, too.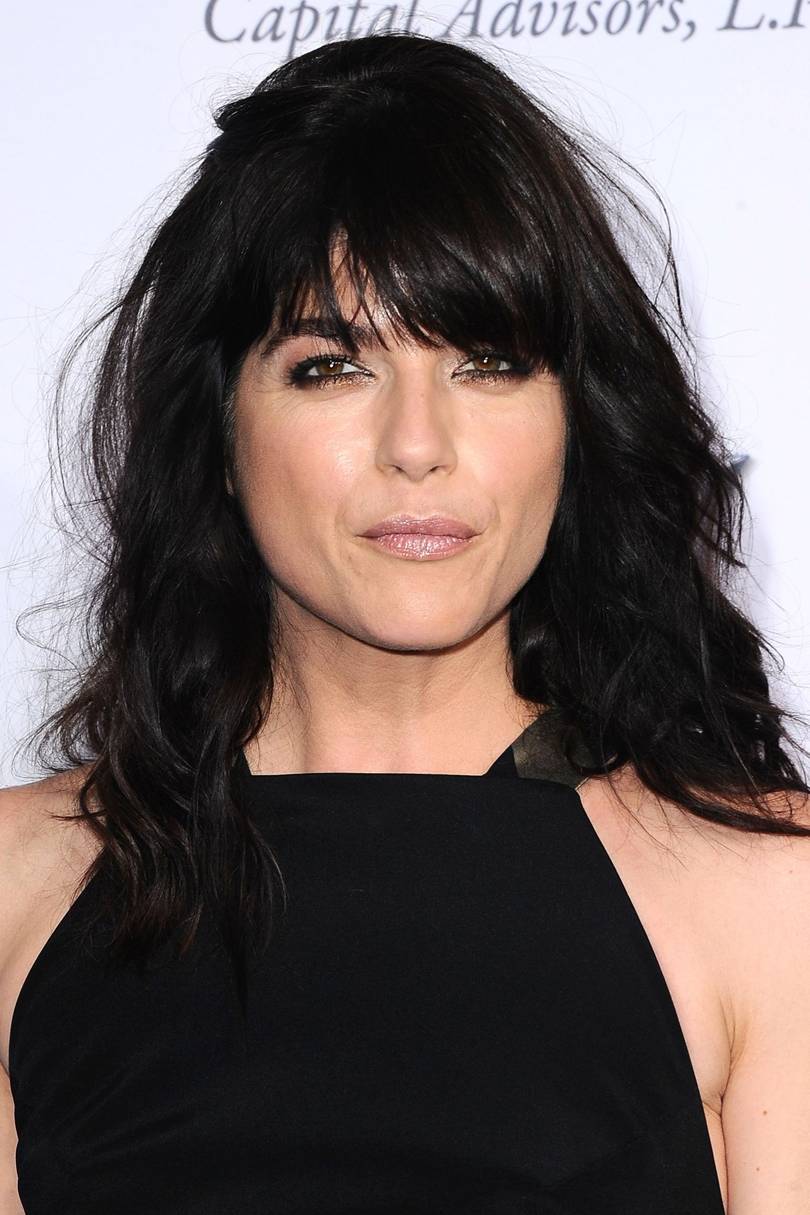 REX FEATURES
Erin O'Connor's poker straight locks look even better with this statement blunt fringe.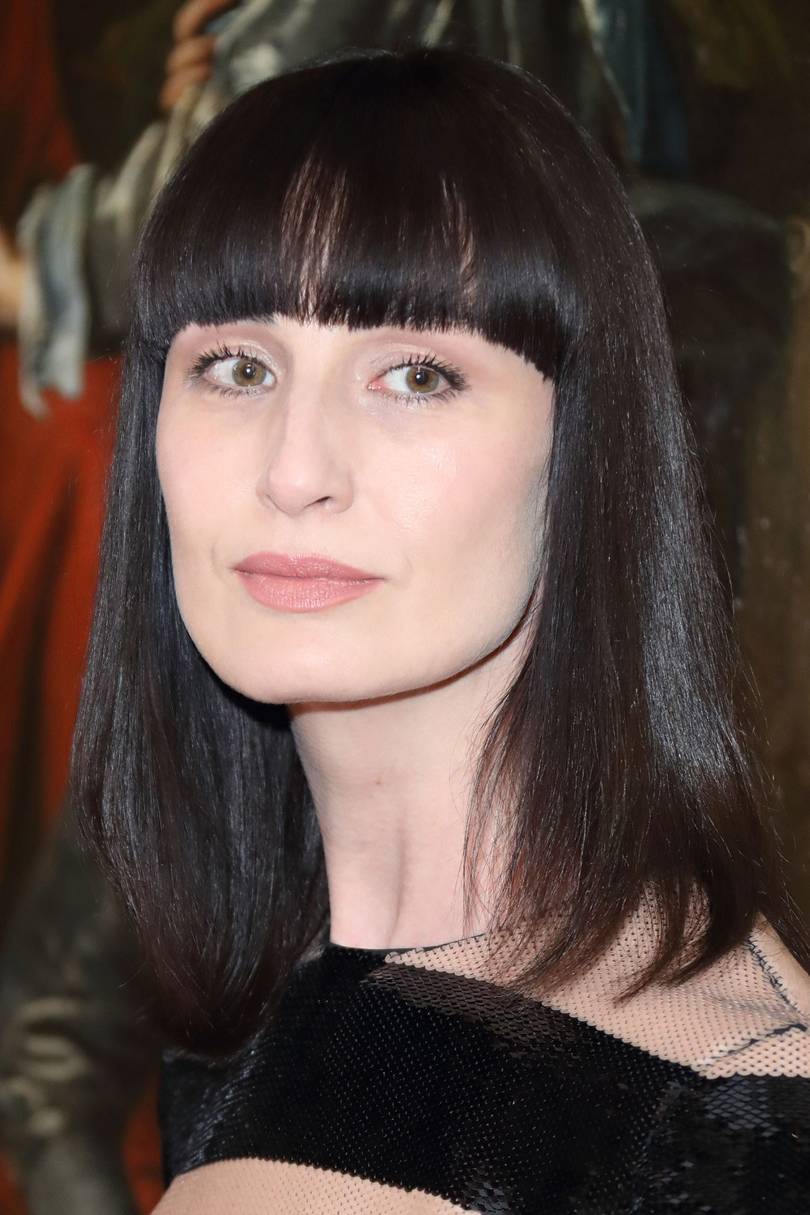 GETTY IMAGES
Bella Hadid sported a new look at Cannes Film Festival 2016. We're not used to seeing her with a fringe, but it was a 'blink and it's gone' faux style!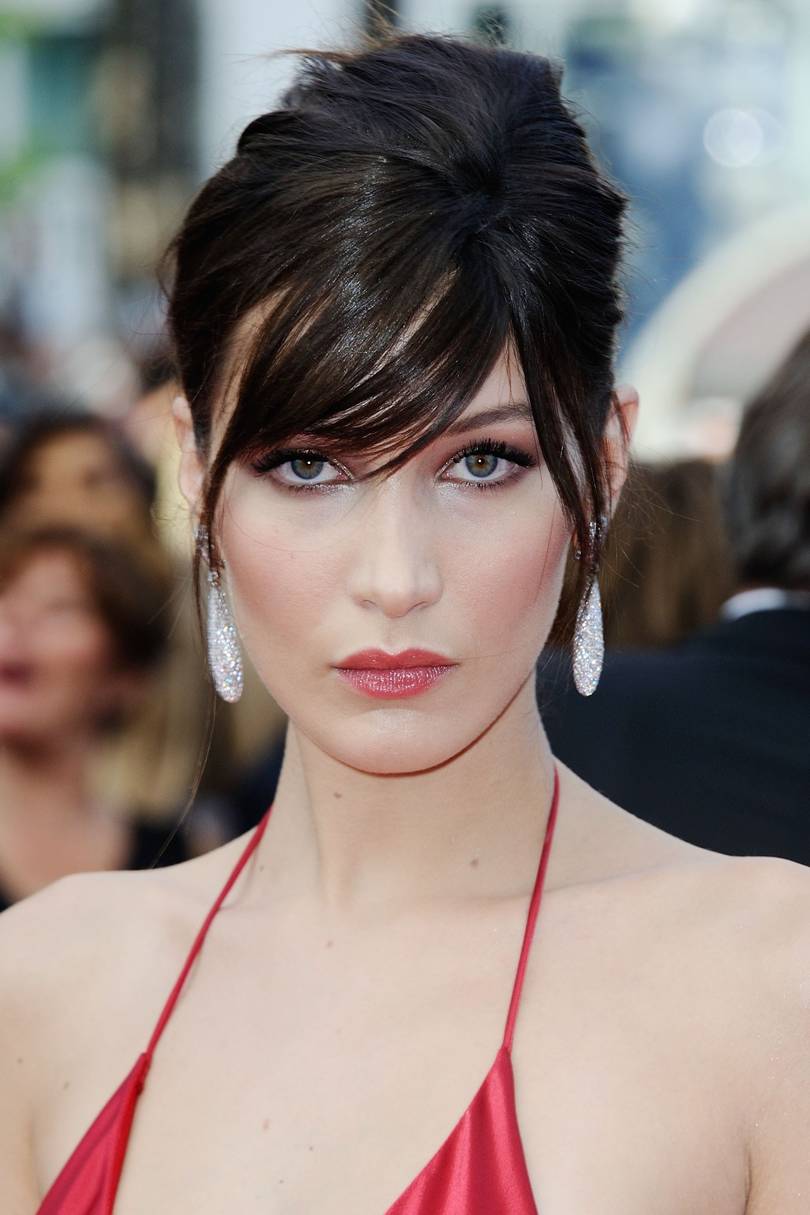 PA PHOTOS
We're obSESSED with Georgia May Jagger's tousled hairstyle and subtle swept bangs. How stunning is her bright eyeshadow, too?!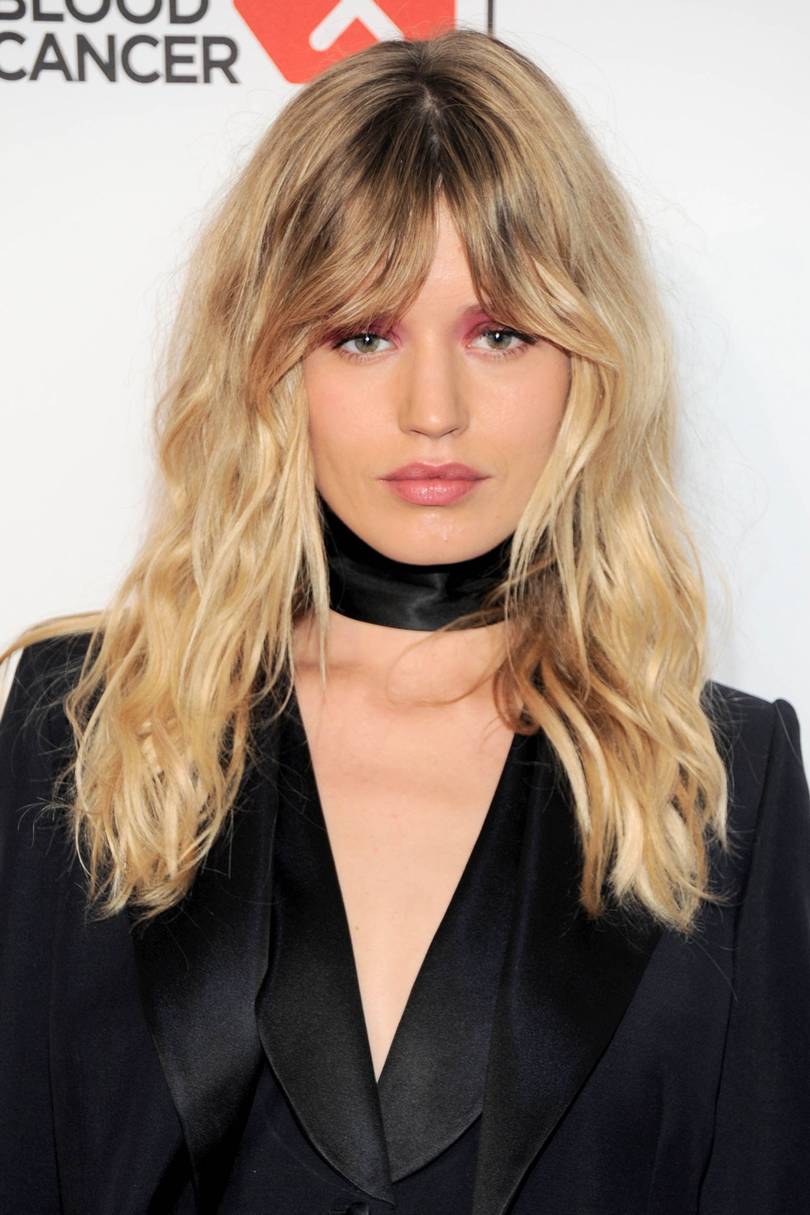 REX FEATURES
Gigi Hadid showed off a faux style at the 2016 MTV Awards in the form of this blunt fringe.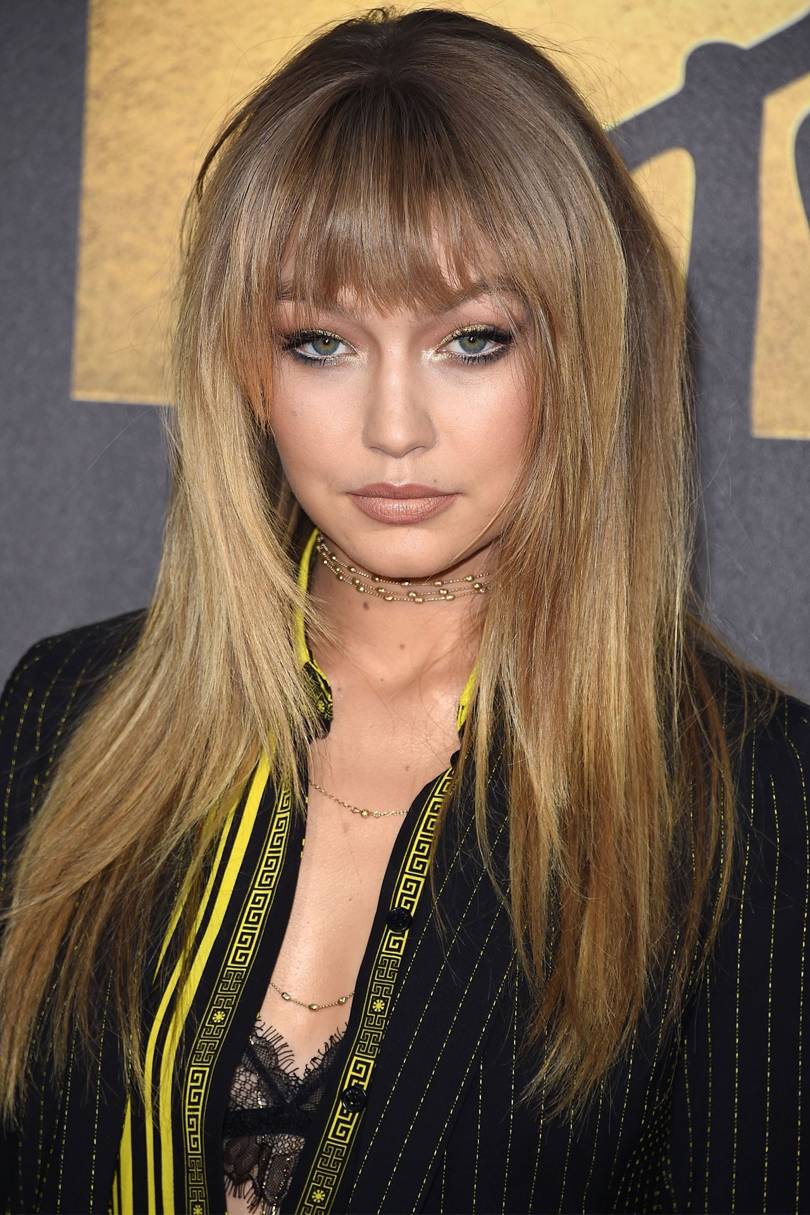 GETTY IMAGES
Miley Cyrus showed off her new engagement ring at a basketball game in New York – and she also took the opportunity to reveal a new fringe. Her new platinum hair color and the full fringe is a good look for the singing star.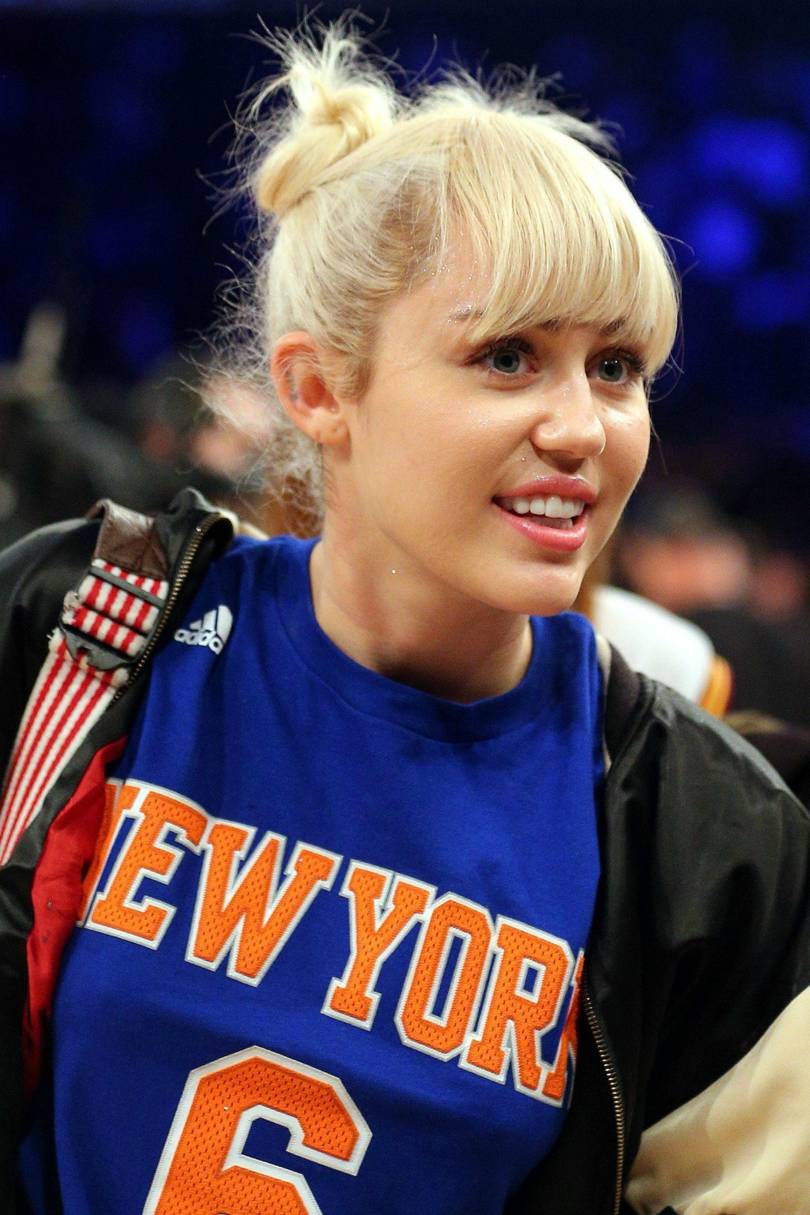 REX FEATURES
We're kind of obsessed with Amber Le Bon's rose gold locks at the moment, and particularly love her awesome full eye-skimming fringe.

GETTY
Carey Mulligan recently debuted a brand new fringe – she opted for short, choppy bangs rather than a full longer style.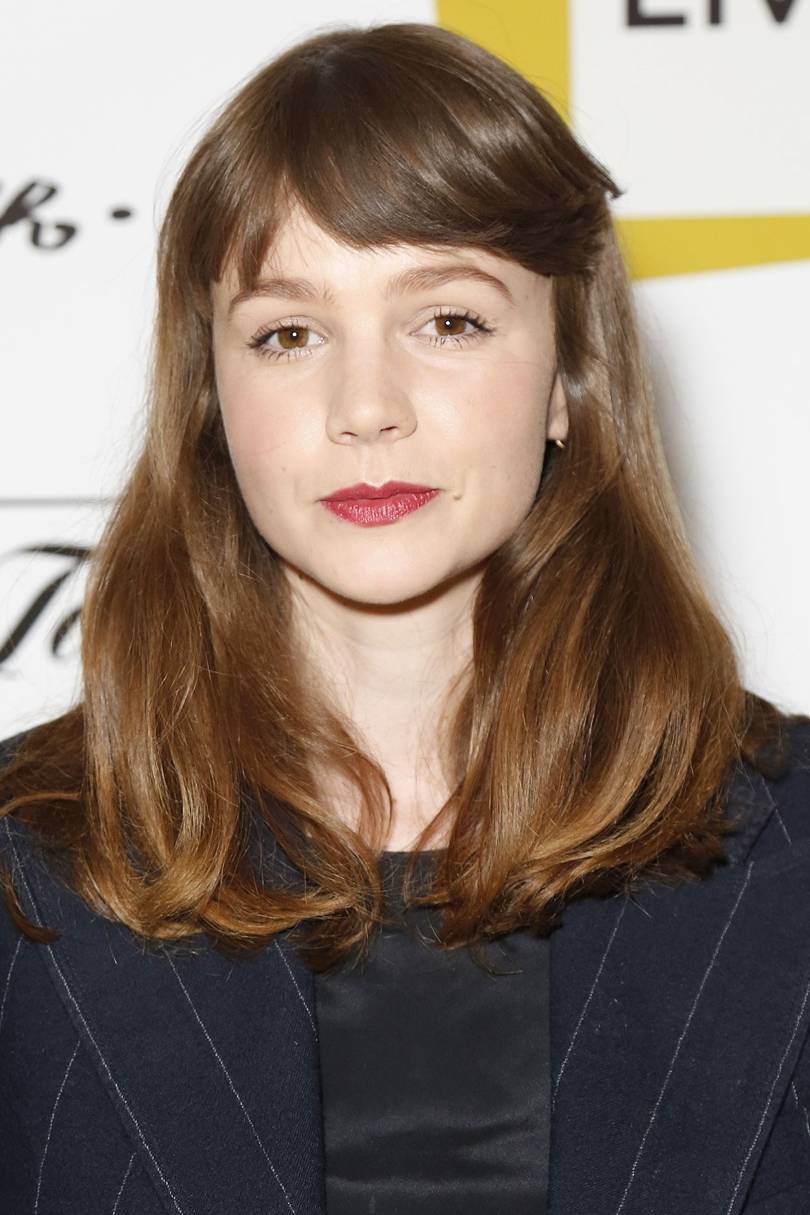 REX FEATURES
After seeing so many full fringes lately, we got super excited over Hailee Steinfeld's cool sweeping bangs which suit her perfectly.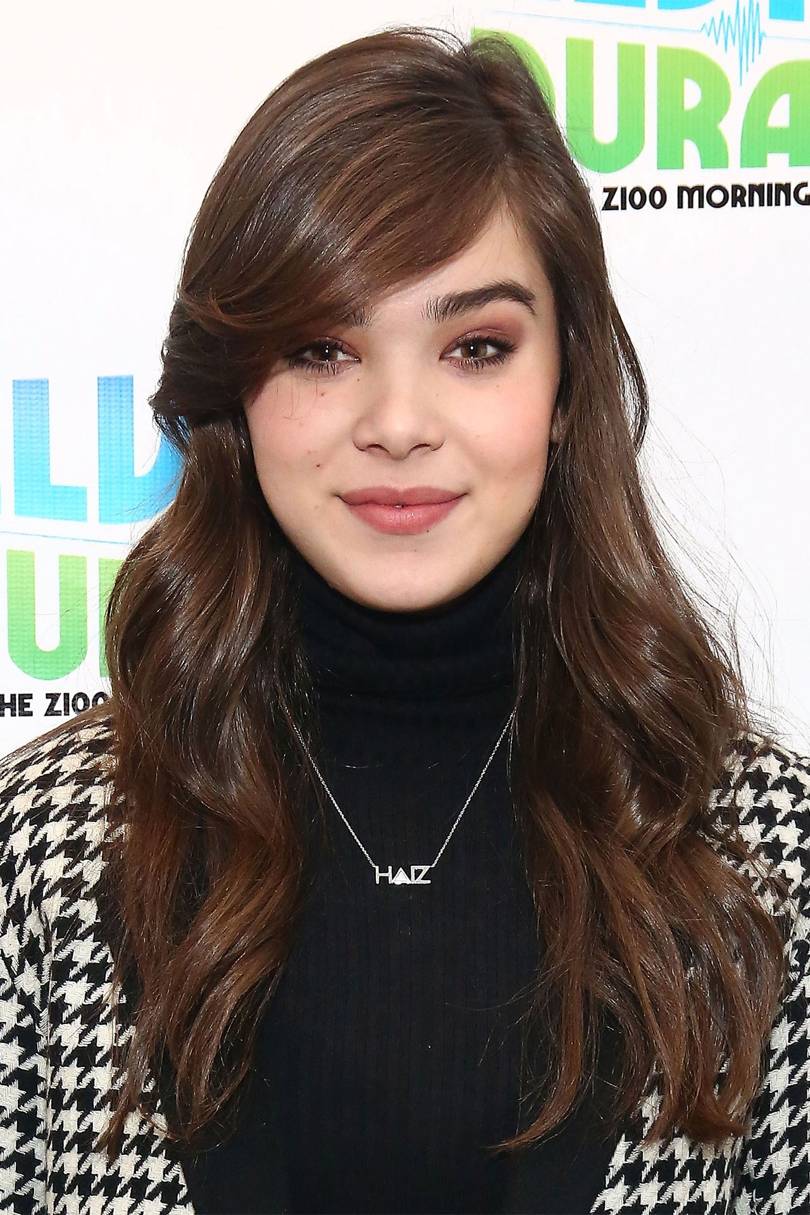 GETTY IMAGES